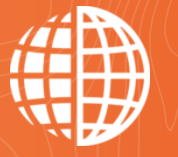 Job Description
Subsurface Global is currently recruiting for a Senior Exploration Geologist (12 Month Contract) on behalf of our client, an E&P operator based in the UK.
This will be a full-time, day rate contract position (PAYE).
Start Date: ASAP
Candidates must have the right to work in the UK.
The Exploration Geologist will be responsible for block research, basin screening and play fairway analysis. Expected to work as part of a multidisciplinary team to develop and evaluate exploration leads and prospects by:
Interpreting available geological data and integrating it with seismic interpretations to build an understanding of depositional systems at both regional basin and prospect scale.
Independently interpret well data, maps, and seismic facies to develop gross depositional environment maps, solving complex problems along the way.
Establishing plate tectonics regimes, basin structural evolution and understand the implications for prospectivity.
Screening open acreage, within high-graded basins, and generate prospects at multiple play levels.
Delivering regional projects that will demonstrate full knowledge of the regional petroleum system across mature and under-explored plays along with a summary of area potential.
Assessing prospect merits by estimating probabilistic hydrocarbon resource and evaluating risk of source, charge, reservoir quality, reservoir presence, trap, seal, and containment, within the context of the company's Exploration and Appraisal Process Guidelines and Standards.
Identifying and progressing geological work programmes, including 3rd party studies, to reduce subsurface uncertainty & risk (basin, block, prospects) and then plans, manages and directs any technical projects commissioned to external parties.
Supporting exploration manager and work collaboratively with others in the team and the wider organisation.
Presenting technical analysis at both operated and non-operated Joint Venture workshops
Sharing results and best practice across global exploration teams
Keeping abreast of advances in geological and geophysical interpretation techniques within industry and academia to keep technical skills current.
You are:
Experience of working in different basins (prior East African experience highly desirable) and structural settings with a good understanding of clastic sedimentary depositional systems
Able to synthesize and integrate all available geological data from multiple sources in order to assess the potential of petroleum basins (including generation of gross depositional maps).
Skilled in the use of Petrel for interpreting geological data and exploration workflows (including well correlation, seismic attribute interpretation and mapping)
The capability to create basin-scale and prospect-scale assessments, and to make technically and economically valid recommendations.
Ability to deliver evaluations and recommendations under time constraints, from scoping (hours/days) to detailed analyses (weeks/months).
Able to quantitatively determine prospect resource calculation and risk assessment using software packages such as GeoX
Aware of the 'exploration mindset' with some prior experience of working on oil and gas exploration projects
Good communication and coaching skills both one-to-one and working remotely.
Open minded and conscious of alternative interpretations or solutions, actively listening to others.
Able to carry out complex assignments independently with minimum day to day direction from supervisor.
Previous experience in well planning activities and well operations will be an added advantage.
At a minimum, you have:
A Bachelor's degree in Geology or Geoscience related degree subject
Experience in oil and gas exploration, appraisal or subsurface projects through involvement with relevant business unit, asset team or technology/research group
Please apply by clicking on the 'I'm Interested' button on this page.