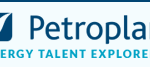 Petroplan
Our client, a major oil and gas operator is currently looking for an experienced financial controller to join them on a permanent basis in Brazil.
A successful candidate will have over 10 years of experience with a strong background in international oil and gas projects, as well as an accounting certification.
Purpose of the role:
The Senior Finance Controller is accountable for the financial controls and operations of the client, to include the production of financial reports, maintenance of adequate processes of accounting records, and an effective control framework designed to mitigate risk, enhance the accuracy of the client's reported financial results, and ensure compliance with generally accepted accounting principles, international financial reporting standards and local statutory reporting.
Accountabilities:
Governance:
Manage the client's Control Framework, ensuring fit-for-purpose risk and assurance processes in place and effectiveness of business and finance controls.
Ensure Governance and Asset Governance processes work effectively
Management of Service Level Agreements with Central Corporate Functions such as Legal, Tax, Treasury and HR.
Management:
Manage outsourced functions (Record to Report, Requisition to Pay, Payroll Services)
Maintain a documented system of accounting policies and procedures
Oversee the operations of the accounting department, including monitoring of competences and organisational structure adequate for achieving our client's deliverables
Transactions:
Ensure that accounts payable and payroll are processed in a timely manner
Ensure that periodic bank reconciliations are completed
Liaise with Treasury on adequate funding, management of cash
Maintain the chart of accounts
Maintain an orderly accounting filing system
Maintain a system of controls over accounting transactions
Reporting
Issue timely and complete financial statements
Coordinate the preparation of the local statutory results and group reporting
Calculate and issue financial and operating metrics
Manage the production of the annual budget and forecasts
Calculate variances from the budget and report significant issues
Provide for a system of management cost reports
Provide financial analyses as needed, in particular for capital investments, pricing decisions, and contract negotiations
Compliance
Coordinate the provision of information to external auditors for the annual audit
Comply with local, state, and federal government reporting requirements and tax filings
Qualifications and Experience:
The controller candidate should have a Bachelor's degree in accounting or business administration, or equivalent business experience and 10 years of progressively responsible experience for a major company or division of a large corporation. Preference will be given to candidates with the Certified Public Accountant or Certified Management Accountant designations and background in the Oil and Gas Industry.
Competences include but are not restricted to:
Strong analytical, financial control and accounting skills.
Deep understanding of key control processes and SOX Requirements
Sound understanding of IFRS and Accounting Policy issues.
Good understanding of partnership, joint venture, related companies and simple investment arrangements and associated financial reporting requirements.
Excellent communication and influencing skill.
Ability to manage multiple/conflicting priorities with a strong track record of delivery.
Good Team behaviours and courage to speak out.
Encourages team to accept change as a normal part of continuous improvement.
Understands how other disciplines use results/data.
Generates new ideas and good at putting ideas into the wider context.
About Petroplan
Petroplan is the trusted, specialist global Talent Solutions partner of choice for employers and professionals in the Energy sector. Since 1976, Petroplan has been here to help people like you make the most of the opportunities available and find the best fit for you as an individual.
Over 10,000 placements in more than 55 countries for over 550 clients across 65 disciplines.
In an industry where skilled and experienced professionals are increasingly sought after resource, we appreciate the true value of what you have to offer. What's more, we understand that different things are important to different people in today's world of work – it's about making exactly the right connections for you as an individual.
Our reputation for contractor and candidate care, understanding what makes you tick, and finding you the best match is second-to-none. We understand the industry inside-out and seek to understand YOU and your motivations in the same way. We take the time to evaluate your individual strengths, understand the most important things to you, and establish exactly what you're looking for from your next role.