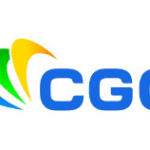 CGG
CGG (www.cgg.com) is a global technology and HPC leader that provides data, products, services and solutions in Earth science, data science, sensing and monitoring. Our unique portfolio supports our clients in efficiently and responsibly solving complex digital, energy transition, natural resource, environmental, and infrastructure challenges for a more sustainable future. CGG employs around 3,300 people worldwide and is listed on the Euronext Paris SA (ISIN: 0013181864). 
We are looking for enthusiastic and talented individuals to join our team!
As a Senior Full Stack Web Developer, you'll play a vital role in the support, enhancement and on-going development of a large variety of cutting edge web applications and productivity tools. In this high impact role, emphasis for this position will be on server-sided coding with significant involvement in front-end design. As an integral member of our global web development team, we highly encourage the contribution of ideas and drive in the generation and delivery of new concepts, through collaboration with colleagues and our business functions to improve product design.
For this role, you will have the opportunity to work on a remote scheme, with occasional working from our Crawley office based on business needs.  Further details can be discussed with the Hiring Manager at interview stage.
Educated to a Bachelor's degree or higher in Computer Science, Software Engineering, Web Technologies, or related field, or equivalent practical experience.
Key Skills & Competencies
A passion for programming, technology and enthusiasm for analytical and problem solving challenges
Through formal education or self-learning, a good understanding of the programming fundamentals (PHP, Phyton or other languages) and knowledge and experience of HTML5, AJAX, JSON, CSS, JavaScript, and database platforms (example MySQL, MariaDB, Oracle, Elastic)
Possess knowledge of 12-factor App design, systems, servers, storages, security, networking, monitoring, alerting, ETL, etc.
Proficiency to design, build, test and support innovative web-based applications
The ability to define and manage project deadlines
To innovate and have fun through collaboration and generation of ideas which lead to software performance and user interface improvements or delivery of new concepts
To communicate effectively with end users from a wide variety of business functions
An enthusiastic attitude towards learning and flexibility to adapt to new challenges or changes in direction
Experience in the following products and technologies would be an advantage: 
Experienced in containerization (kubernetes, docker), microservices, database (MySQL, clickhouse, redis, Elasticsearch) and typical middleware (Kafka, Nginx)
Familiar with Debian Linux distributed system and storage
Experienced in implementing a wide variety of open source and cloud-native technologies
Experienced in implementing GitOps/DevOps/DevSecOps in infrastructure/code management solution
Experienced with building and setting up reliable Gitlab CI/CD pipelines
Multi-cloud (AWS, Azure, GCP), Hybrid/Private Cloud, Data Engineering (e.g. Hadoop, Spark, TensorFlow, Airflow)
Candidates should travel to Singapore on a often basis initially
#LI-MF1
Competitive salary commensurate with experience
Highly attractive bonus scheme
Initial 22 days annual leave with future increases, complemented by a flexible buying and selling holiday program
Company pension with generous employer contribution
Wellbeing Unmind app – puts you in control of your mental health
A flexible benefits platform with numerous discount schemes – gym membership, restaurants, cinema tickets, and much more!
Cycle purchase scheme
Flexible Private Medical & Dental care programmes
Sponsorship of visas/comprehensive relocation packages
We are Flexible
Flexible Working – through our hybrid working scheme, we offer a flexible blend of home and office working
Bank Holiday Swap – our holiday swap program allows you to change it for another day of your choice!
Buy & Sell Holiday Programme – you can buy extra holiday, sell unused holiday or even save it up!
Relaxed dress code policy
We Care about the Environment
We encourage and actively support a strong sense of community, through volunteering and various company initiatives, as well as a strong company commitment to protecting our environment through sustainable solutions, energy saving and waste reduction enterprises.
Join us and share your talent and imagination to 'see things differently'!
We see things differently. Diversity fuels our innovation, we value the unique ways in which we differ, and we are committed to equal employment opportunities for all professionals.