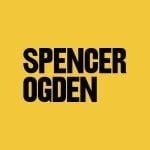 Spencer Ogden
Spencer Ogden are exclusively partnered with this established Offshore Wind Engineering Consultancy.
Job Overview:
The Senior Geotechnical Engineer will work on engineering and consultancy assignments for offshore wind farm and oil and gas projects on a global basis. The Senior Geotechnical Engineer will be responsible for leading teams to deliver complex geotechnical engineering projects.
Key Responsibilities and Duties:
Lead and manage geosciences work packages for offshore wind developments, including but not limited to:
–       Strategy and management plan preparation
–        Development of survey specifications
–        Preparation of procurement documentation
–        Tender management and evaluation
–        Survey management
–        Data and package interfaces management
Independently prepare tenders and proposals.
Undertake/supervise a variety of engineering analyses including foundation design, leg penetration/extraction analysis, drivability analyses, geotechnical interpretations and cable route assessment.
Implement best practice in geotechnical assessment and design.
Review geotechnical designs, method statements and submissions by third parties to ensure geotechnical issues are accounted for.
Undertake/supervise desk studies and assess sources of site information prior to field investigations.
Ensure all deliverables are conducted in full compliance with approved instructions, procedures and policies.
Support the running of the geotechnical group: providing line management, coaching and mentoring of junior engineers and coordinating the geotechnical group within OWC
Take a lead in business development activities.
Attending conferences, writing and delivering technical papers, representing OWC and promoting our skills and competencies in the offshore wind sector.
Requirements:
Qualified to degree standard.
Engineering and or Geology degree.
At least 3 years' experience as a geotechnical engineer in the design and management of geosciences aspects within the offshore wind industry.
Excellent geotechnical engineering knowledge with experience in managing small teams to deliver projects for clients.
Ability to co-ordinate, direct and lead projects and work under own initiative with minimum supervision.
Experienced in the scoping, management, supervision and interpretation of offshore site investigations.
Experience of jack-up leg penetration analyses.
Ability to undertake scour assessments, pile drivability and leg extraction analyses.
Good technical knowledge of offshore design and construction.
Familiar with commercial and contractual issues and able to provide guidance to OWC clients.
Good sales and business development techniques and be competent in marketing the capabilities of OWC.
Capable of seeing new business opportunities and pursuing these with existing and future clients.
Proficient in French, German, Polish, Japanese or another language is an advantage.
If you feel the above criteria applies to you, please do not hesitate to apply.