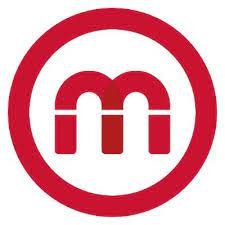 Morson
Senior Head of Development
London (hybrid working)
£95,000 per annum plus bonus
Morson Talent are working with Low Carbon Contracts Company to recruit a Senior Head of Development.
As the Senior Head of Development, you will be responsible for leading the business development, policy & insights, and scheme management activities for LCCC & ESC. This is a largely externally focused role with significant networking opportunities.
Business development activities will focus on the development of new scheme opportunities for LCCC & ESC, forging links with government and the private sector and utilising skills from across the company to ultimately deliver new schemes for LCCC & ESC.
The role will also develop company positions on key matters regarding government's proposals to influence existing & future scheme design and implementation, taking the lead in developing an influencing approach.
Key Responsibilities
Identify new business opportunities arising from policy development consistent with our company strategy. Work with policy makers in government to enable the delivery of new business, leveraging private sector influence to gain support from the industry for the new schemes and LCCC's involvement. Create business cases for new opportunities to qualify these and understand the impact on the business.
Report on the progress of the business development activities, coordinating with the Strategy & Corporate Affairs team to ensure that advisory work is funded, and relevant skills utilised to provide advice to policy makers. Once LCCC or ESC have been identified as scheme participants, coordinate with the overall programme management to hand over for implementation of the new schemes.
Develop company positions and strategic insights on key policy matters which support the successful delivery of existing scheme objectives. Work closely with Analytics and Scheme Delivery teams to understand how the existing schemes are performing. Provide feedback to policy makers and other stakeholders including generators on these aspects of the existing schemes to inform improvements or further development of schemes.
Oversee the tracking and management of the future policy pipeline. Communicate the pipeline of future policy and sectoral changes to the Board, CEO, and operational teams.
Lead the CfD portfolio management to facilitate oversight of CfD change activity, taking a portfolio view of issues and changes and to lead engagement with generators on scheme issues in cooperation with Contract Management teams.
Lead the management of allocation rounds on behalf of LCCC, advising on proposed changes to the standard T&Cs across the different technologies and coordinate preparations for scheme applicants, liaising with Contract Management, External Communications and Legal as appropriate.
Interpret and translate new policy requirements on behalf of the business and oversee the documentation of LCCC/ESC's interpretation in portfolio wide internal operational guidance and external scheme guidance.
Develop team members, ensuring they receive support and training.
Skills, Knowledge, and Experience
Experience of handling a portfolio of large scale and complex contracts with significant long term financial risk ideally in energy/ infrastructure
Strong knowledge of relevant legal, regulatory and contractual management issues
Strong understanding of the current UK energy policy landscape and regulations or UK power generation particularly renewables sector
Knowledge of the CfD and / or the CM schemes is beneficial but not essential
Experience of working in the public sector or with government on policy development would be beneficial
Proven commercial contract, business development and negotiation experience
Experience drafting and processing contracts would be ideal
Experience in developing and maintaining commercial relationships with key suppliers and stakeholders
Experience explaining and presenting complex technical or financial information
Able to prioritise and flex focus in an impartial way, depending on business need and weighing up the relevant commercial, policy, technology and legal risks and benefits.
Able to innovate and generate ideas on future scheme improvements, taking into account broader sector and policy implications
Change management experience, particularly completion of change impact assessments
Able to manage, develop and mentor less experienced members of a team
Strong analytical and technical contract management skills.
Highly developed personal influencing and communication skills
Strong financial and commercial acumen.