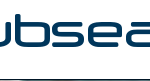 Subsea 7
Vacancy information

At Subsea 7, we take pride in being recognised globally as a leader across the Energy Industry.  For 5 decades our people have delivered over 1,000 projects in all water depths across our energy hubs and we continue to do so, adapting and evolving in an ever-changing world. 

Our sustainability and ongoing success are only possible through innovation, collaboration and the development and diversity of our people, assets, and technology.  By joining Subsea 7, you become part of a team of people who everyday 'Make Incredible Things Happen'.

POSITION PURPOSE

Subsea 7 has an opportunity for a Senior Internal Auditor with a preferred location of Sutton.

The successful candidate will work as part of a small but specialist team to provide independent assurance that the Group's risk management, governance and internal control processes are operating effectively.

Reporting into an Internal Audit Manager, the successful candidate will have been trained in audit methodology and engage in hands-on auditing to deliver high quality and insightful audit reports. 

The majority of audits have a significant financial element, but with global process, operational and compliance audits also included on the annual audit plan.

Main Duties & Responsibilities:

Assist in the planning, execution and reporting of internal audit reviews of business units, processes or identified areas of risk exposure within allocated cost and time budget.
Prepare accurate and complete audit work papers that adequately document work performed and support audit findings raised in respect of the effectiveness of observed control environments.
Summarise audit findings and recommendations and discuss/agree same with the auditee.
Draft assigned sections of the Internal Audit Report, including identifying associated risks and root causes and proposing recommendations to address the issues highlighted by the audit.
Actively contribute in audit close meetings with Management of varying levels across the Subsea 7 Group.
Support the Internal Audit Management team in undertaking any other ad hoc duties in the Internal Audit department as requested.

Qualifications, Experience and Skillsets

Accounting qualification (ACA/ACCA) with relevant years post-qualified experience in internal or external auditing.
Ability and willingness to travel globally approximately up to 40% of the time.
Have extensive technical, analytical and decision-making skills; self-motivated with the ability to work independently, providing solutions and dealing with subjective/ambiguous matters.
Have intellectual curiosity, commitment to personal development, and excellent interpersonal, verbal and written communication skills.
Sound understanding and experience of controls-based auditing.

Subsea 7 are committed to creating a diverse workforce and we look to offer excellent career opportunities as you develop your skills and aspirations.

Along with a wide range of benefits and a flexible working environment, employees can further enhance their work-life balance through our Remote Working Policy.