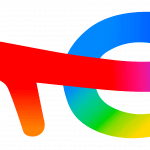 Total Energies
WESTHILL (ABD)-TARLAND RD(GBR)
Job Description
We have an exciting position for a Senior IS Business Analyst to join the TEPUK (IS) Information Services team in Aberdeen.
Within this role you will be responsible for providing IS business analysis, business case, project management, solution design/architecture and consultancy services to the whole organisation.
This position will close for applications on 8th December 2022.
Activities will include:
Take responsibility and lead / project manage significant IS/Business related projects throughout the year, handling the functional analysis as well as the technical implementation (coordinating resources from other IS Teams), ensuring implementation on time and on budget.

Provide assistance to IS Business Leads (Asset Focus) for preparation and management of IS Budget and 5 Year Plan.

Helping move business to new technologies such as cloud/digital

Provide a quality, cost effective support service to business-specific application users and encourage consistency across the assets to reduce costs/effort where possible.

Acts as single point of contact for business applications ensuring that the roadmap for system evolution and the necessary support and maintenance agreements are in place.

Actively manage/rationalising the TEPUK application portfolio ensuring the correct licensing is in place.

Negotiate with third parties to ensure cost effective and reliable solutions are implemented and maintained to the quality and SLA's agreed, assume role of Contract Representative for IS support contracts.

Supervise on day-to-day basis third party support contracts, ensuring that problems are addressed within agreed SLAs and that the required standards for quality are met.

Provides expert advice to the business and provide guidance / training to others within the team.

Review change/enhancements requests to ensure there is a business justification and that they are cost effective and technically sound. Identify and promote ways in which processes, procedures and IS can be changed or adapted to achieve improvements in the cost effectiveness and quality of its operation.

Analyse and define detailed business/ IS requirements to ensure that third party suppliers deliver.

Plan for and lead student/contractor/3rd Party resources.

Translate between user/business requirements and technical suppliers/colleagues.

Ensure that system integrity is maintained by following and ensuring compliance with agreed standards and procedures.

Communicate effectively at all levels (including senior management), internally and externally.

Deputise for the Business Application Service Lead when required.
Context and environment
Manages the full software lifecycle: Business analysis and consultancy, application development, implementation and support, project management and translate business requirements/processes into structured, supportable solutions. Ensuring that resources are deployed in the manner that satisfies user requirements within given SLA and budgetary constraints.
 
Candidate profile
Proven knowledge and experience of IS to take efficient decisions which are both technically sound and take the needs of the organisation fully into account

High level of company/business knowledge and ability to understand and analyse a wide range of complex business processes. 

Knowledge of IS processes.

Knowledge of other parts of IS and how they impact upon delivery of application service to the customer.

Knowledge of Office365 environment and Cloud technologies
Metier
IS Management, Architecture, Security, Business Information Systems
Region, department, area
Aberdeen
Employment type
Regular position
Experience level required
Minimum 3 years, Minimum 6 years
Employer company
TotalEnergies E&P UK Limited
Branch
Exploration and Production
About us / company profile
About TotalEnergies
Total is a broad energy company that produces and markets fuels, natural gas and electricity. Our 100,000 employees are committed to better energy that is more affordable, more reliable, cleaner and accessible to as many people as possible. Active in more than 130 countries, our ambition is to become the responsible energy major.