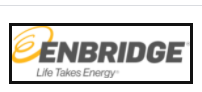 Husky Energy
Posting End Date:  October 14, 2021
Posting will expire at 11:59 pm local time.
On January 1, 2021, Husky and Cenovus combined to form a resilient integrated energy leader. Husky is now part of the Cenovus group of companies.
One of Husky's advantages is that we are an integrated oil and gas company. From exploration to development, production, refining and marketing, we've got it all! Combine this with a range of learning and development tools and an inclusive work environment, and you are well-positioned for a successful career at Husky.
We have training, mentoring and career development programs and resources to help you develop both personally and professionally – as an employee or a leader. We offer many internal leadership and business skills courses along with tuition reimbursement programs for qualified employees. Every year, a significant number of our employees are able to take on new roles within the company thanks to our strong focus on hands-on learning and development.
The IT Business Partner proactively serves as a "trusted advisor," and is the primary IT point of contact to business line executives and managers. They have the overall responsibility to serve as the strategic interface with assigned business teams for the purpose of business technology strategy development, solution discovery, service management, risk management and relationship management.  Each IT Business Partner supports a number of business teams across the organization and serve a lead role in enabling the business to achieve their objectives through the effective use of technology.  The IT Business Partner focuses on strategic initiatives and planning activities for their business area.  They lead a team of Business Analysts who assist them with facilitating the investment intake process and the high-level planning and execution of business initiatives through the use of technology. 
The IT Business partner requires excellent planning, organization and communication skills and the ability to collaborate and prioritize across a number of high priority business areas in order to move Cenovus' strategy forward from a technology perspective.  In addition, the successful candidate will need to balance competing needs of the organization.
Responsibilities:
Act as the key liaison across all functional areas, including business units, the information technology department, and outside vendors.  Maintaining strategic insight of client issues within other IT functions by being aware and informed of active projects, major incidents, SLAs, and Request Fulfillment statuses

Responsible for enabling development and implementation of technology roadmaps and to ensure successful introductions across the organization and with customers

Collaborate with management to develop annual budgets for respective business areas

Lead a team of Business Analysts who develop business cases for new investments.

Oversee the launch of solutions and help to maximize the positive impact on the organization

Partner with key staff members to create strategic business plans

Utilize the appropriate technologies and ensure that customers have the solutions they need, when they need them, and in the media best suited to their requirements

Collaborate with Enterprise Architecture and IT Operations teams to ensure solution compatibility with company standards

Collaborate with the Corporate Project Management Office on the intake process and prioritization of candidate projects across the company
Qualifications:
Ability to set direction and self-direct in a fast paced and demanding environment

Ability to work across multiple functions

Strong planning and organizational skills

Ability to identify business needs, manage expectations and clearly articulate requirements for technology-based solutions 

Fast learner and able to quickly gain sufficient expertise in emerging technologies in order to provide direction on the applicability of these technologies to meet business requirements.

Ability to work with all levels of an organization

Analytical, strategic, systems thinker

Change leader within IT and business communities; ensuring our business clients are informed, prepared and leveraging enterprise level technology changes and ensuring that business relationships are handed off seamlessly and successfully to other teams in IT in service to delivering value.

Drive and improve customer experience processes through the adoption of IT best practices and harmonized business processes
Please note that pre-employment background checks are pre-conditions to Husky employment offers and must be completed successfully before you are confirmed to start with Husky.    
At Husky, we respect diversity and embrace an inclusive culture. We value uniqueness and different perspectives as they play a critical role in our success. To achieve this, individuals are selected based on qualifications, merit, and abilities and we encourage applications from everyone including visible minorities, Indigenous peoples, women, and persons with disabilities.
For information on Inclusion & Diversity at Husky, please click here.
Husky Energy is an integrated Canadian energy company headquartered in Calgary, Alberta.  The Company operates Upstream and Downstream business segments, with operations in Canada, the United States, China and Indonesia. 
Husky's balanced growth strategy focuses on consistent execution, disciplined financial management and safe and reliable operations.