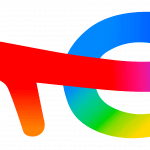 Total Energies
ESBJERG-BRITANNIAVEJ(DNK)
Job Description
Application deadline: 19.08.2022
Country: Denmark
Working hours: Standard onshore – 37 hours pr. week
Contract type: Fixed term 2 years
Workplace: TotalEnergies Esbjerg Office
We are committed to better energy
… and therefore, we need you if you are ready to take the responsibility for our enterprise architecture and our technological roadmap.
TotalEnergies is a global multi-energy company that produces and markets energies on a global scale. Active in more than 130 countries, we are committed to energy that is ever more affordable, cleaner, more reliable, and accessible to as many people as possible.
We are the largest oil and gas operator in Denmark. Our vision is clear both when it comes to generating energy security, jobs and state revenue from oil and gas and when it comes to supporting the transition towards a low-carbon future. Working alongside our partners in the Danish Underground Consortium (DUC), we focus on extracting oil and gas in the Danish North Sea in a way that is safe for our people and for the environment.
Esbjerg is the heart of our operational activities with more than 1,000 colleagues working onshore and offshore, and now we are looking for more people to join our organization onshore. Are you an engineer or do you have a master in IT or similar with professional experience who wants to join TotalEnergies?
The Role
As Senior IT Integration & Technical Lead, you will work across IT, being anchored on our IT Business Partnering team. Hence, you will be able to shape and develop a central role to ensure that the overall architecture, technical integrity and scalability of the local IT infrastructure and applications portfolio is optimized to support our IT roadmaps and our digital journey. You will be the key between Headquarter and Local application, systems and initiatives – ensuring that central solutions can work in local context and vice versa.
The local systems architecture is highly complex and covers from real-time data acquisition in industrial environments to business intelligence tools for analysis and reporting also using many Oil & Gas specific systems and tools. All this coexists in a mixed infrastructure environment including cloud, on-premises and industrial platforms including Windows, Linux, Oracle, and middleware servicing a portfolio of around 200 applications. The IT services are provided to a distributed population of users onshore and offshore connected via fiber lines, microwave links, and cabled and wireless networks.
During a normal day your role will ensure the following tasks:
Give architectural steer and advise to new business ideas and feasibility studies in close collaboration with Senior Business Analysts and other relevant stakeholders.

Developing and maintaining the IT roadmaps and our enterprise architecture as well as communicating this to relevant stakeholders and collaborators.

Continuous analysis and identification of any weaknesses in the TEPDK architecture including legacy software/architecture and coordinate and implement corrective measures.

Keeping a close connection with HQ to ensure strategic alignment on technological directions and roadmaps.

Designing and keeping updated the documentation of the entire architecture and technological landscape.
This job is an excellent opportunity to ensure that the technical and cross-functional compliance of our application roadmaps in coordination with business, ITS and HQ. We need you to advise and steer the feasibility of new requirements, both coming from business needs or technological drivers, to ensure that IT evolutions and projects are aligned with our roadmaps. This will give extensive knowledge of supporting the ongoing rationalization of the application landscape, which can be a good foundation for further development both hierarchical and vertical depending on the ambitions and progression of you.
Candidate profile
Key qualifications and requirements:
We are looking for a team player who enjoys helping others succeed just as much as taking on own responsibilities. Someone who likes to work in a dynamic environment, is structured, self-driven and enjoys challenges. 
From a competence perspective, you:
Master in IT, engineering or similar. 10 years or more of professional experience in IT, coming from a senior position.

Profound understanding of software development.

Fluent in English, ability to understand Danish and French is a plus.
On the personal side you:
Can analyze complex systems related challenges and provide steer / solutions in accordance with roadmaps, strategies, and standards.

Have a very strong knowledge in all IT areas (software, architecture, infrastructure – both enterprise & industrial, Cloud, API and IT standards & procedures).

Have an analytical mindset and can take a leading role in setting the architectural direction.

Are client focused, result oriented, autonomous and an excellent communicator

Are a strong team player with the ability to build relationships and work constructively with others to achieve business goals, it is important that you possess a safety mindset in relation to the oil & gas working environment.
Would you like to help shape better energy? 
Submit your application as soon as possible and no later than 19 August 2022, as we will be conducting interviews on a continuous basis. For more information, please contact Recruitment Lead Kaj Lund, on kaj.lund@totalenergies.com. For the position/job related questions, please contact Manager, Jacob Glass on jacob.glass@totalenergies.com.

Metier
Business Information Systems
Employment type
Fixed term position
Experience level required
Minimum 10 years
Branch
Exploration and Production
About us / company profile
Better energy needs you
Joining TotalEnergies means contributing to a shared ambition for responsible energy, tackling extraordinary technological challenges in multicultural teams, preserving your work/life balance and more. With 500-plus professions in 130 countries, we offer high standards of safety and environmental performance, strong ethical values, an innovation culture and wide-ranging career development. Be part of our global team whose mission is already shared by thousands of employees: making energy better each and every day.
About TotalEnergies Exploration & Production in Denmark
TotalEnergies is the largest oil and gas operator in Denmark. The country boasts a proud oil and gas industry that extends back more than half a century. Today Denmark's upstream industry is gearing up for a new chapter with the TotalEnergies-led full redevelopment of the Tyra field and its associated gas infrastructure which will support energy security and the energy transition in Denmark and Europe.
TotalEnergies' presence in Denmark was cemented with the acquisition of Maersk Oil and takeover of the operatorship of the Danish Underground Consortium (DUC). This consortium is responsible for 85% of the oil and 97% of the gas production in Denmark, making an important contribution to Denmark's economy, energy supply and employment.
About TotalEnergies
TotalEnergies is a major energy player that produces and markets fuels, natural gas and low-carbon electricity. Our 100,000 employees are committed to better energy that is safer, more affordable, cleaner and accessible to as many people as possible. Active in more than 130 countries, our ambition is to become the responsible energy major.
https://corporate.totalenergies.dk/