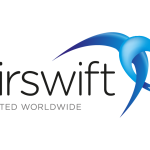 Airswift is looking for a Senior Lead Project Costing for one of our major clients in the Netherlands!

Location: Hoofddorp, Netherlands
Contract: 6 months renewable 
Project: Steel Factory
Key words: Cost, Construction, Steel, Renewable

Are you a skilled cost control expert with a passion for driving financial excellence in groundbreaking projects? We are seeking a dynamic and experienced professional to join us as a Senior Lead Project Costing. As part of our visionary team, you will play a pivotal role in ensuring impeccable cost control and compliance with financial regulations for two major areas of the H2GS Boden Project – one of the largest industrial projects in the history of Sweden.

Responsibilities:
Supervision, cost management for major areas, estimating in alignment of project objectives. Providing support to the given EPCM Contractors and assistance in resolution of problems.

Co-ordinate monthly meetings with EPCM contractors to review Cost Reports, Cashflows, change Management etc. and establish a process to accurately forecast cost upwards from Construction Contractors and supply vendors.

Coordinate the interface with stakeholders, including finance and accounting, to prepare written cost analysis and reports on timely and accurate forecast of project cost status.

Coordinate with Area Managers on Cost Review meetings monthly. Interface with the Cost Team and Finance to prepare monthly internal reports.

Prepare and assist the Cost Manager in the development and delivery of written/oral presentations to stakeholders.
Qualifications:
Around 10 years of cost control experience, working on major projects with EPCM contracting approach.

Fully conversant with the terms and can apply cost engineering, estimating and planning engineering practices contained in AACE and PMI standard level practices.

Sound understanding of project delivery phases and activities performed during project phase as detailed in the Cost Management procedures and guidelines.

Full understanding of cross-functional interfaces with engineering, procurement – materials and various purchase orders, contracts, construction, safety, quality, finance/accounting, planning and document control.

Keep abreast of the ongoing work of the project to discern adverse trends, potential problem areas, opportunities and participate in their proactive management.

Working experience with cost control software; and do analysis on Cost savings value engineering scenarios. Implement effective reporting in accordance with guideline.

Skilled knowledge of estimating techniques and proven ability to oversee major project estimating development and reviews.
Interpersonal skills:
Strong work ethic and willingness to take on additional tasks and objectives that goes beyond Project Controls work-scope.

Effective communication skills both verbally and in writing with all colleagues, both inside and outside the project team.

Ability to work well as an integral part of a large project team that includes various high-priority stakeholders, engineering disciplines, construction management team, EPCMs and 3rd party suppliers.