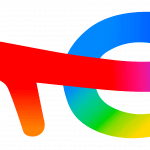 Total Energies
Job Description
We are looking to hire an experienced Legal Counsel to join our Global Legal team, which provides legal support to Trading & Shipping divisions at TotalEnergies.
About us
TotalEnergies has developed a strong expertise in oil and biofuels, natural gas and electricity trading. Trading entities are based in Geneva, Paris, Houston and Singapore.
TotalEnergies installed its European trading hub in Geneva, which now bring together very large teams around trading activities: TotalEnergies Trading & Shipping (T&S) and TotalEnergies Gas and Power (TGP).
T&S is the trading company in charge of all physical trading and shipping of crude oil and refined products including biofuels on behalf of the TotalEnergies. It has been a major and active participant all over the supply chain as well as on the derivatives paper market in order to manage market risk.
What you will do
As Senior Legal Counsel, you will be based in Geneva to closely work with trading teams and support functions, ensuring that the company is able to achieve its commercial objectives in compliance with laws and regulations, properly managing and minimising legal risks, and providing solution-oriented legal services: practical, commercial, timely and cost effective.
Your missions would typically include the following:
Assist internal clients (including traders, new ventures team, credit team) in commercial and contractual negotiations with third parties;
Provide legal services and advise on the legal issues relating primarily to T&S' trading activities and related corporate activities (governance, company management, procurement…);
Advise on legal risks and minimise their impact for the business;
Assist in the management of legal disputes for the Company and advise on the risks and outcomes (litigation, arbitration, mediation);
Monitors and advises on the applicable laws for the business, and changes to those laws, in relevant jurisdictions. 
When necessary attend legal and industry working groups to assess industry changes;
Assist in the instruction of external counsel and actively monitor and minimise external legal costs.
From time to time will be required to provide legal assistance in other areas of the business: IT, labour, insurance or other key business areas of the Company as they evolve.
Our Culture:
We are committed to meet the energy needs of a growing population and we are committed to the energy transition. The volatility of the energy trading markets requires excellence in risk management and a culture of innovation. We are fully embracing the digital revolution.
Our people flourish in an environment that promotes expertise, entrepreneurship spirit, agility and a purpose-driven culture, generating boundless opportunities to learn, grow and achieve collaborative success.
Reinforcing the competencies of our people is a key pillar of our culture: we train our people to ensure their development and we pledge to encourage safety in all our actions.
We look for passion, ambition and open-mindedness. While we evolve in a demanding industry that requests to be always on the edge, we cultivate a friendly workplace where our people feel good, where team spirit and respect guide our daily routine, where the diversity of our people and their skills create a nourishing experience for all of us.
Context and environment
You will evolve in an international, fast-paced and dynamic trading environment with time-sensitive, business critical activities requiring responsiveness, proactivity, strong planning and organisational skills and attention to details. The decisions must be quick and require excellent mastery of legal topics as the rapidly changing legal environment could have significant financial impacts.
Candidate profile
You would have at least 8 years post-qualification experience as a solicitor/attorney preferably in Common Law jurisdiction and/or as in-house counsel.
A strong experience of international commercial law is mandatory. An experience within the energy or trading industry will be considered as key advantage.
You must be proficient in English legal drafting skills (and fluently speak, read and write in English).
Knowledge of another European jurisdiction, as well as mastering French and/or another major European language would also be a plus.
You thrive working both as a team player and autonomously and demonstrated effective communication skills at all levels of the organization.
You demonstrate effective communications skills at all levels of the organization and have developed solid negotiation skills, a solution-oriented attitude, a collaborative mind-set and great proactivity skills.
At TotalEnergies, we believe that our employees' fulfilment has its roots in the wealth of the experiences they are offered. We are an equal opportunity employer committed to respecting diversity and inclusion in the workplace.
Applicants will receive consideration for employment without regard for race, color, gender, religion, national origin, disability, military status, age, marital status, sexual orientation, gender identity, genetic information or any other protected group status.

Metier
General Business Law
Employment type
Regular position
Experience level required
Minimum 10 years
Employer company
TOTSA TotalEnergies Trading SA
Interview location
GENEVE
About us / company profile
Become one of the drivers of energy transition with TotalEnergies Trading & Shipping.
TotalEnergies is a broad energy company that produces and markets energies on a global scale: oil and biofuels, natural gas and green gases, renewables and electricity. Our 105,000 employees are committed to energy that is ever more affordable, clean, reliable and accessible to as many people as possible. Active in more than 130 countries, TotalEnergies puts sustainable development in all its dimensions at the heart of its projects and operations to contribute to the well-being of people
Trading Shipping :
Give your best to better energy and make the commitment with TotalEnergies. We are one of the most active players in the international oil markets, trading with a vast network of customers and suppliers worldwide: national oil companies, producers, other oil majors, refiners, traders, distributors and end-users.
We have developed a set of trading strategies and expertise, which allows us to respond permanently to market changes and opportunities, on all physical and paper oil markets.
Satisfying the energy needs of a growing world population, curbing global warming, and adapting to changing customer behaviors and expectations are the three challenges that TotalEnergies must meet over the next 20 years. With its biomass blending and trading activity, TotalEnergies Trading & Shipping is an active participant in the development of sustainable biofuels. Our maritime transport expertise also helps to reduce the carbon footprint of sea transportation and we recently announced the time chartering of new vessels equipped with LNG propulsion.
Learn more about us on:
https://ts.total.com/
https://www.linkedin.com/company/total/life/979fceb8-cd76-40d0-bb97-ed457c7868a9/