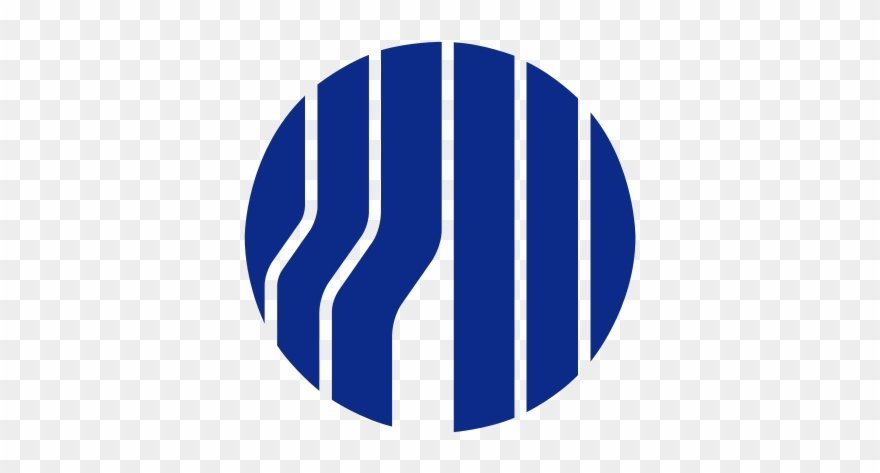 Senior Network Engineer
–
(
Requisition ID
: 2300007J)
Company Overview
Nabors is a leading provider of advanced technology for the energy industry. With operations in about 20 countries, Nabors has established a global network of people, technology and equipment to deploy solutions that deliver safe, efficient and responsible hydrocarbon production. By leveraging its core competencies, particularly in drilling, engineering, automation, data science and manufacturing, Nabors aims to innovate the future of energy and enable the transition to a lower carbon world.
Nabors is committed to providing equal employment opportunities to all employees and applicants and prohibiting discrimination and harassment of any type without regard to race, religion, age, color, sex, national origin, disability status, genetics, protected veteran status, sexual orientation, gender identity or expression, or any other characteristic protected by federal, state or local laws.  This applies to all terms and conditions of employment including recruiting, hiring, placement, promotion, termination, layoff, recall, transfer, leaves of absence, compensation, and training.  To learn more about our Fair Employment practices, please refer to the Nabors Code of Conduct.
JOB SUMMARY
The Senior Network Engineer position performs work requiring a broad technical knowledge of multiple technologies or in-depth knowledge of one technology including its impact on other technologies.  Position serves as a technical resource requiring independence in evaluation and providing consultative technology guidance and input to standard procedures. Escalates issues as needed to the next level of engineer job progression.
DUTIES AND RESPONSIBILITIES
Owns the roadmaps for their area(s) of the infrastructure. Develops complex technology plans considering future business needs and the integration with the overall strategic technology plan

Responsible for bringing new technical knowledge into the organization, raising the bar of technical expertise and providing input to strategic plans for the future of the infrastructure

Maintains a moderately complex technology or multiple infrastructure technologies to assure operational availability and process integrity; documents maintenance activities; and maintains effective security/backup systems

Monitors capacity, usage, and performance of assigned technologies; understands performance thresholds and analyzes and interprets data to determine issues; makes recommendations for changes and may implement agreed enhancements

Troubleshoots most problems within assigned area, providing fault isolation and resolution that may be complicated by technology interdependency; analyzes cross-technology/platform issues; may serve as back-up for another technology

Implements disaster recovery and contingency plans; participates in the development of plans for own area.

Gains an awareness and contributes to redundancy (elimination of single points of failure) and high availability (services are operational across a WAN) through routine administration tasks and factoring concepts into project planning and coordination

Identifies technical infrastructure requirements to support business needs; assess tradeoffs between business needs, technology requirements and costs; advises and presents resolution to client issues

Interacts with major providers at the technical team level to address issues of limited scope; identifies SLA situations

Designs, under direction of a senior colleague, basic infrastructure subsets; assists in the creation of technical standards

Builds assigned infrastructure systems, requiring the need for subset integration and an understanding of its purpose; performs systems testing and installation of new systems.  Performs quality assurance for subsets developed by less experienced colleagues

Manages projects within assigned area, usually of moderate size and typically lasting a year or less (e.g., upgrading a new system); participates in the development of RFPs and RFIs, formulates project plan and goals and submits for management approval; coordinates vendors, other technology colleagues, and relevant agency staff; tracks project progress

Anticipates future needs within own area; leverages historical knowledge and anticipated future direction, researches technologies/products and their impact on the infrastructure, including vendor future direction and potential obstacles (e.g., technology change, support issues); prepares a preliminary evaluation of technologies/products and associated costs; develops and presents recommendations

Provides technical guidance, trains, and may review the work of junior colleagues and peers to ensure work quality, assess problems, generate alternative solutions, and to contribute to departmental performance goals
MINIMUM QUALIFICATIONS
Bachelor's Degree in Computer Science or related fields

At least 7 years of relevant technical experience in engineer role or equivalent
PREFERRED QUALIFICATIONS
Expert knowledge in multiple architectural domains

Expert knowledge in network design to include routing, switching, VoIP, datacenter and security

Extensive experience in EIGRP, OSPF, BGP, DNS, SNMP, SSL VPN, IPSec, DMVPN, MPLS, HSRP, TCP/UDP, and other internet associated protocols

Solid experience in network management, capacity planning, and redundant design for LAN / WAN / WLAN in a global enterprise infrastructure

IP addressing to include subnetting, route aggregation, and BGP route maps

Solid understanding of satellite networks implementations within the oil and gas industry

Design, architect, implement and managing Nexus 9k and 7k multiple VDC deployment

Cisco Leaf and Spine experience preferred but not required

Advanced level Cisco FTD configuration and management experience preferred but not required
BEHAVIORAL COMPENTENCIES
Accountability

Excellence

Innovation

Safety

Teamwork & Collaboration

Communication

Decision Making

Business Focus
TECHNICAL COMPETENCIES
Software Systems Infrastructure – Level Three

Capacity Planning and Management – Level Three

Service Oriented Architecture (SOA) – Level Three

Technology Architecture – Level Three

Emerging Technology – Level Three

IT Standards, Procedures, Policies – Level Three

Business Assessment – Level Three

Performance Measurement and Tuning – Level Three

Information Management – Level Two

Product and Vendor Evaluation – Level Three
PHYSICAL REQUIREMENTS / WORKING CONDITIONS
Office environment

While performing the duties of this job, the employee is frequently required to sit. The employee is occasionally required to stand, walk and use hands. The employee may occasionally lift and/or move up to 10 pounds. Specific vision abilities required by this job includes close vision and distance vision.
Primary Location
: United States Of America-Texas-Houston-(Nabors Corporate Services) Houston Office