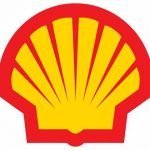 Shell
Where you fit in
In line with Shell's goal to become a net zero carbon energy company by 2050 or sooner including partnering with our customers in helping them to reduce emissions from their use of our energy products to net-zero by 2050 or sooner as well, Shell Energy and Renewable Energy Solutions in North America are developing a menu of energy products and services to deliver against those goals.
Originators are commercial deal managers and are the face to our external wholesale customers as we strike to grow our business value through compelling deal structures, supporting both Shell's and our customers' decarbonization aims. Originators work closely with Trading, Structuring, Risk, Finance, Compliance, Legal, Contracts and often other Affiliates and functional partners.
What's the role?
The position has primary responsibility for developing and managing customer relationships involving innovative power and sustainability solutions.  Resulting opportunities should serve to advance Shell's strategic imperatives related to the power business.
Origination position within one of the assigned regions, West, South or East.
Accountabilities:
Substantially contribute to the delivery of Gross Margin and Economic Profit results related to energy supply and solutions in the North American market.

Seek out and obtain valuable relationships for Shell Energy, that spans gas, power and environmental products

Individual will be responsible for leading cross-functional deal teams in closing commercial transactions.

Own front-line responsibility for sales and marketing of wholesale origination products including development of new commercial structures and potential new market entry.

Individual will be responsible for leading major negotiations and execution of complex agreements.

Successfully lead regional and national projects.

Work with Renewable and Energy Solutions Americas to assure maximum enterprise value.

Contribute to Shell Energy and Team Goals (and related Individual Goals) such as:

Ability to deliver consistent results from year to year.

Prospecting and developing new customer relationships

Complexity of products and services

Difficult regulatory and legal environment

Develop and manage a portion of the annual marketing budget process.

Development of regional or national market growth strategies.
What we need from you
Must have legal authorization to work in the US on a full-time basis for anyone other than current employer.

Bachelor degree in engineering, business or other relevant field of study required. MBA preferred

Minimum of 10 years of direct commercial work experience in the power markets in the United States is required, as well as a track record of successfully executing transactions with customers in the commercial & industrial and wholesale space.•  Proven success developing wholesale origination transactions with power generators, IOUs, Municipals, and/or large industrials.  Renewable energy development experience or contracting is a plus.

Proven experience in developing client relationships at senior levels.

Expert in power, gas and environmental products markets. Understands relevant ISO's, RTO's or bi-lateral market concepts.

Expert competence in understanding of models/structures for wholesale origination products or ability to create new product structures.

Must be self-motivated and be capable of setting and executing strategy to accomplish given goals.

Some travel required to interface with customers
An innovative place to work
There's never been a more exciting time to work at Shell. Everyone here is helping solve one of the biggest challenges facing the world today: bringing the benefits of energy to everyone on the planet, whilst managing the risks of climate change.
Join us and you'll add your talent and imagination to a business with the power to shape the future – whether by investing in renewables, exploring new ways to store energy or developing technology that helps the world to use energy more efficiently.
An inclusive place to work
To power progress together, we need to attract and develop the brightest minds and make sure every voice is heard. Here are just some of the ways we're nurturing an inclusive environment – one where you can express your ideas, extend your skills and reach your potential…
We're creating a space where people with disabilities can excel through transparent recruitment process, workplace adjustments and ongoing support in their roles. Feel free to let us know about your circumstances when you apply, and we'll take it from there.

We're closing the gender gap – whether that's through action on equal pay or by enabling more women to reach senior roles in engineering and technology.

We're striving to be a pioneer of an inclusive and diverse workplace, promoting equality for employees regardless of sexual orientation or gender identity.

We consider ourselves a flexible employer and want to support you finding the right balance. We encourage you to discuss this with us in your application.
A rewarding place to work
Combine our creative, collaborative environment and global operations with an impressive range of benefits and joining Shell becomes an inspired career choice.
We're huge advocates for career development. We'll encourage you to try new roles and experience new settings. By pushing people to reach their potential, we frequently help them find skills they never knew they had, or make career moves they never thought possible.