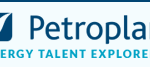 Petroplan
Position: Senior Pipeline FEA Engineer
Location: Surrey / Hybrid
Type: Contract
Duration: 12 months
Key Tasks and Responsibilities:
* Prepare and review engineering design basis, specifications, procedures, philosophies, material take- offs and other documentation as required to support different phases of the project, namely: conceptual, FEED and detailed design of the pipelines scope.
* Produce reports and calculations to support different phases of the project, namely: conceptual, FEED and detailed design analysis.
* Produce engineering design basis.
* Resolve technical queries.
* Provide deliverables list and philosophies.
* Provide CTs for different pipelines work scope.
* Support bid proposals, technical queries, execution statements, schedule and man-hour estimates.
* Provide input and review of related drawings.
* Participate in design reviews and verifications
* Carry out any other subsea engineering works as and when required by the Company.
Essential Qualifications and Education:
* Strong capability in Abaqus FE analyses as applied to subsea pipelines
* Thorough understanding of the principles governing pipeline design, such as Effective Axial Force, pipe-soil interaction, material performance, non-linear relationships, etc
* Experience with various buckle mitigation and walking solutions, with ability to model system behaviour and explain observed results
* Able to perform non-linear VAS and global buckling analyses
* Able to perform pipeline walking analyses for flowline transient conditions
* Familiarity with principal pipeline codes such as DNV-ST-F101 and related codes
* Clear communication skills, including report writing, with ability to present ideas and results to others
* Degree in Engineering with minimum overall experience of 6 years in a similar role
About Petroplan
Petroplan is the trusted, specialist global Talent Solutions partner of choice for employers and professionals in the Energy sector. Since 1976, Petroplan has been here to help people like you make the most of the opportunities available and find the best fit for you as an individual.
Over 10,000 placements in more than 55 countries for over 550 clients across 65 disciplines.
In an industry where skilled and experienced professionals are increasingly sought after resource, we appreciate the true value of what you have to offer. What's more, we understand that different things are important to different people in today's world of work – it's about making exactly the right connections for you as an individual.
Our reputation for contractor and candidate care, understanding what makes you tick, and finding you the best match is second-to-none. We understand the industry inside-out and seek to understand YOU and your motivations in the same way. We take the time to evaluate your individual strengths, understand the most important things to you, and establish exactly what you're looking for from your next role.