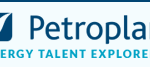 Petroplan
Senior Pipeline Materials and Manufacture Engineer
Permanent
Aberdeen
Job description:
Contribute to team development through coaching of junior engineers and generating new ideas with colleagues
Ensure the quality of work issued is high and conforms to RP&IT and Group procedures
Promote engineering excellence through technical publications
Remain conversant with the latest industry developments
Engineering Support
Lead review during tender to ensure that Client specific requirements are fully captured in the final technical requirements issued to the Supplier (where beyond the standard requirements defined by the company in the Group Procurement Specification and datasheet)
Perform and/or provide guidance and review of materials selection studies performed during FEED or tender to advise the project team of the most appropriate selection for their project;
Perform corrosion allowance review using the NORSOK model during tender to allow commercial assessment of competing solutions;
Lead review of sub-contractor's critical documentation such as ITP, MPS, and technical procedures, ensuring that they are compliant against the agreed specification (Company and Client requirements);
Perform technical assessment to ensure correct material selection for project, including scopes for pipe, forgings, fittings and bends;
Witnessing testing at subcontractors (including factory/fabrication tests, bend test, corrosion tests) and attend project PPM/Clarification meetings; * Participating in first deployment/implementation of pipeline product and new materials;
Collect lessons learnt from project cost of non-quality incidents for materials to enable feedback into the Engineering Consolidation work stream.
Technology Development
Effectively manage on-going R&D tasks that have been allocated by the PMM Technical Manager to ensure they are completed to forecast schedule and budget, leading the input from junior team members where allocated to the assigned scope of work;
Provide input for the development of R&D proposal for future activities;
Participate in product and process development activities, particularly where related to pipe / new pipe materials, and identify new/key pipe product & materials opportunities for the Group.
Engineering Consolidation
Preparing Group Procurement Specifications and product governance documents, including the management of the Steering Group review process prior to issuing new group standards;
Writing of technical documentation relating to company research and development activities;
Build strong technical networks with colleagues Globally and use feedback to consolidate Group experience;
Lead junior team members in their efforts to maintain materials consolidation and pipeline property databases, ensuring track record of usage and performance of different materials/products is systematically captured.
Essential Professional Qualification / Experience:
Minimum MEng/MSc degree in Materials, Mechanical or Manufacturing Engineering, with a strong focus on metallurgy and/or manufacturing processes;
Knowledge of SURF systems, particularly related to pipeline materials / manufacturing technologies;
Knowledge of pipeline material selection, manufacturing and installation.
Desirable Professional Qualification / Experience:
Preference for manufacturing / fabrication experience;
Preference for O&G operational / project experience;
Experience of interaction with 3rd party suppliers, particularly pipe manufacturing;
Preference for strong knowledge of FMECA and 6-sigma.
Personal aptitude required:
Strong communication and team working skills;
Strong interpersonal skills;
Ability to interface with different parties;
Creative problem-solving skills in a wide range of applications.
Committed and demonstrates strong self-determination;
Able to take direction and follow-up with details;
Ability and enthusiastic to work in multi-cultural environment;
Strong interest in new technology and its application on projects
About Petroplan
Petroplan is the trusted, specialist global Talent Solutions partner of choice for employers and professionals in the Energy sector. Since 1976, Petroplan has been here to help people like you make the most of the opportunities available and find the best fit for you as an individual.
Over 10,000 placements in more than 55 countries for over 550 clients across 65 disciplines.
In an industry where skilled and experienced professionals are increasingly sought after resource, we appreciate the true value of what you have to offer. What's more, we understand that different things are important to different people in today's world of work – it's about making exactly the right connections for you as an individual.
Our reputation for contractor and candidate care, understanding what makes you tick, and finding you the best match is second-to-none. We understand the industry inside-out and seek to understand YOU and your motivations in the same way. We take the time to evaluate your individual strengths, understand the most important things to you, and establish exactly what you're looking for from your next role.