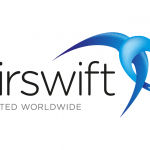 Airswift
Job Description;
Supervises and provides technical guidance to all pipe material engineers reporting to him and is responsible for all technical aspects such as:
 
Review Client's documentation, FEED data, ITB package and process licenser's requirements and ensure they are implemented on the project.

Review the Project Document Distribution Matrix.

Analyze the Project Procurement & Construction requirements.

Select applicable standards, codes and specifications and incorporate them in job specifications.

Prepare summary of piping classes.

Establish piping material specifications (piping classes) and ensure correct implementation to piping standard assemblies.

Provide data for piping components to 3D CAD Administrator.

Propose any deviations to the project (technical, cost and delivery).

Prepare valve data sheets and special item datasheets.

Prepare Material Requisition (MR).

Prepare Job Specifications for Supply (JSS) based on project requirements.

Prepare Technical Bid Tabulation (TBT).

Review vendor documents and drawings after purchase order placement.

Provide mechanical data for Line List. This includes piping pressure & NDE testing requirements.

Prepare MTO instruction for 1st take off, 2nd take off and 3rd take off.

Supervises all BQ (Bill of Quantities) calculation. This includes total inch-dia , total surface area for painting and  insulation when required.

Prepare job specifications for piping fabrication, inspection and testing (where Client specifications are not available).

Prepare manhour estimate then plan/control the approved manhour budget with respect to required activities and deliverables of the project.  Estimate and request for additional manhour for any additional scope of work.

Prepare manpower plan at the start of the project and update as per engineering progress

Prepare weekly report to cover completed activities/deliverables and plan for activities in the coming week

Update the MDR and Janus weekly i.e. claim the completed deliverables/activities, forecast a realistic schedule for activities/deliverables not completed. 

Accomplish the engineering dashboard report every month within the cut-off period

Provide data for Project close-out report.
Requirements