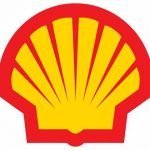 Shell
If you are driven by a curious mindset, coupled with passion for innovation and performance chemicals, this could be your opportunity to make your contribution to Shell's entry into the polycarbonates industry. You will play an important role in improving quality of life of millions and contribute directly to Shell's bottom-line.
Where you fit in?
The Chemicals Technology group (PTX/C) supports Shell's chemicals business, which includes Base Chemicals, Polyethylene, Ethylene Oxide/Ethylene Glycol, Styrene monomer/Propylene Oxide/Derivatives, DPC/Polycarbonate, Higher Olefins/Derivatives and Solvents.  Our partners are predominately Shell Chemicals & Products and Shell Downstream Chemicals Joint Ventures. 
Shell is developing into the downstream performance chemicals businesses such as polyethylene and polycarbonates.  Specifically, Shell is planning an entry into the polycarbonate business and with it the need to develop a Polycarbonate CoE (Center of Expertise).  Over the next few years, the Polycarbonate technology CoE as well as the supporting commercial organization will be growing.  The planned start-up of our Singapore PC Development unit and the restart of the DPC demonstration unit as well as Shell's first commercial DPC/Polycarbonate plant in our CSPC Joint Venture will establish a solid foundation for the growth of the business.
What is the role?
The Polycarbonate Process Engineer is an expert with extensive previous experience in the melt phase polycarbonate process technology.   This person will provide technical process leadership to the Polycarbonate CoE regarding the PC process and how to master the PC melt phase process technology in both the PC development unit and on the commercial units, to ensure safe, reliable and efficient operation while delivering the required commercial fit-for-purpose products.  
This position is responsible for ensuring Shell maximizes and internalizes learnings from the EPC GmbH/Shell R&D collaboration and for demonstrating process improvements in Shell's Singapore PC Development Unit to upscale to commercial opportunities.  This position will help Shell management assess and understand the PC process landscape; state-of-the-art technologies, competitor SWOT, assess internal R&D funnel opportunities, patent literature.
Help ensure Shell maximizes and internalizes learnings from the EPC GmbH/Shell R&D collaboration.

Help plan and monitor day to day unit operation, support and lead process troubleshooting efforts and coordinate the resolution of technical process related issues within the SJI PC Development Unit (includes mass and energy balances determinations, equipment performance assessments)

Contribute via the CoE technical community by daily engagement with polymer and process chemists, EPC GmbH staff, SJI/DayaBay site process technologists, TA2 Technology, and CoE team lead

Lead scale-up issue identification and resolution from PC Bench unit to SJI PC Dev unit to first commercial unit in a JV environment in China.

Lead process improvement opportunities in developing and optimizing the process technology, including the ability to produce specialty grades.

Spearhead in efforts towards OPEX savings, product quality improvements, waste reduction, throughput, energy savings and site wide initiatives.
What we need from you?
Advanced Degree in chemical engineering

Extensive and broad experience in Polycarbonate melt phase technology or polyester in the area of process technology, close plant support preferably with a major producer of Polycarbonate. Experience needs to be of recent nature

Thorough knowledge of rotating and static equipment employed in polycondensation processes

Demonstrated strong analytical and troubleshooting skills

Demonstrated leadership in applying HSSE standards and principles

Good knowledge of process simulation and data analysis tools

Demonstrated ability to interface with a broad spectrum of stakeholders including operations staff, research staff and commercial staff. Demonstrated ability to operate in a JV environment with multiple partner sensitivities and IP restrictions.

Demonstrated ability to work in a diverse and multi-cultural environment

Willingness to travel internationally for project or operations support that might arise
Note: This role is open for applications from other countries outside India and China.
We are keen to support virtual working arrangements across APAC/ Europe, subject to local regulations and legislative frameworks.
Our values
Shell is a company with shared values. Honesty, integrity, and respect aren't simply a strapline: they are a part of everything we do. What's more, Shell is an equal opportunities company, and we place the highest possible value on the diversity of our people and our inclusive approach.
Join us and you'll belong to a world where you can feel pride in your achievements and propel your career with global opportunities
An innovative place to work
Join us and you'll be adding your talent and imagination to a business with the ambition to shape the future – whether by investing in renewables, exploring new ways to store energy or developing technology that helps the world to use energy more efficiently, everyone at Shell does their part.
An inclusive place to work
To power progress together, we need to attract and develop the brightest minds and make sure every voice is heard. Here are just some of the ways we're nurturing an inclusive environment – one where you can express your ideas, extend your skills and reach your potential…
We're creating a space where people with disabilities can excel through transparent recruitment process, workplace adjustments and ongoing support in their roles. Feel free to let us know about your circumstances when you apply, and we'll take it from there.

We're striving to be a pioneer of an inclusive and diverse workplace, promoting equality for employees regardless of sexual orientation or gender identity. We've retained our title as a top employer for women in India for past 3 consecutive years since 2016.

We consider ourselves a flexible employer and want to support you finding the right balance. We encourage you to discuss this with us in your application.
A rewarding place to work
We're huge advocates for career development. We'll encourage you to try new roles and experience new settings. By pushing people to reach their potential, we frequently help them find skills they never knew they had, or make career moves they never thought possible
Through all of this, and combining our ideas through a creative, collaborative environment and global operations – we have developed and will continue to nurture a unique workplace with an impressive range of benefits to ensure that joining Shell is an inspired and rewarding career choice for everyone.