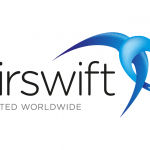 Airswift
Vacancy Overview
Senior Principal Piping Designer
Airswift is seeking a Senior Principal Piping Designer to work on a 12 – month assignment in London with a major oil and gas company.
Brief Job Overview
Airswift is proud to partner with a leading Oil and Gas company, who are seeking a Senior Principal Piping Designer to support their work in Saudi Arabia. The role will be based in London on a 12-month contract which may be renewable.
Job Responsibilities
Thinking creatively and logically to resolve design and development problems

Identification of risks in the workplace, site and design work being undertaken.

Considering the environmental, commercial, safety and operational aspects of design.

Use of 3D design software packages

Managing change and identifying, formalising and notifying relevant parties of changes in the project;

Communicating and liaising with colleagues, subcontractors, vendors and clients;

Contributing to the management of budgets, schedule and quality of projects.

Driving, control and schedule of workshare using global integrated delivery (GID)
Job requisites and experience
Plant Layout and Piping Design experience within an EPC/EPCm environment

Extensive experience working on brownfield projects

Extensive Site survey experience

Competent E3D 3D system user

Commercial awareness within professional services environment.

Knowledge of UK, European and ASME/ASTM international standards and practices

Experience in a senior position on Petrochem and/or Pharmaceutical EPC/EPCm projects.
Summary on Airswift




Airswift is an international workforce solutions provider within the energy, process, and infrastructure industries. Airswift serves as a strategic partner to our clients, offering a turnkey workforce solution to capture and deliver the top talent needed to complete successful projects by aligning with the unique needs of our clients. With over 800 employees and 6,000 contractors operating in over 50 countries, our geographical reach and pool of talent available is unmatched in the industry.