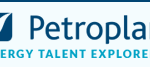 Petroplan
Senior Process Analyst
Location: Calgary
Contract: initially until July 2023 with a view to extend
Program/Project Overview/Background:
The project is to provide an Enterprise ETRM Solution in support of our client Refined Products business and the order-to-cash process for US and Canadian operations. The project includes a core ETRM system integrated with other related and niche functions supporting Front, Middle and Back Office as required for their business needs. Solution delivery includes addressing organizational change impacts and optimized enterprise business processes, data strategy and governance (People, Process and Technology).
Responsibilities:
Responsible and accountable for completion of "as-is" process maps within current phase of work and "to-be" process maps in future phases.
Align with Business Analysts on Business Scenarios, Requirements and respective traceability to Process Maps and related deliverables as defined by Business Analyst Lead
Align with OCM Lead on process mapping, impact assessments, process training and other related deliverables as defined by OCM team.
In addition to completion of appropriate deliverables, provide oversight, guidance, and management of other Process Analysts on the team for the overall completion of the scope of work
Scope of work as defined by the project may include (but not be limited to) Process Maps, Requirements, Gap Analysis, Requirements updates, Training Content etc.
Deliver and/or participate in standards, policies or process education and awareness
Work independently with Stakeholders for completion of deliverables
In collaboration with the OCM and Project Business Analyst Leads, manage and execute on required stakeholder and client engagement across project deliverables to support project plan and scope outline
Critically evaluate information gathered from multiple sources, reconcile conflicts, decompose high-level information into details, abstract up from low-level information to a general understanding
Capabilities:
To ensure the effective execution of responsibilities, the Sr. Process Analyst should demonstrate a high proficiency in the following key technical and behavioral competencies:
Communication (written and verbal)
Strong Stakeholder engagement skills
Team leadership
ETRM knowledge
Strategic and transactional thinking and communication abilities
Analytical/critical thinking
Problem solving
Decision making
Workshop and other meeting Facilitation
Influence without authority
Teamwork
Qualifications:
Must be legally entitled to work in Canada
10 years of demonstrated working experience as a Process Analyst role
Demonstrated experience updating and developing as-is and to-be process maps in accordance to generally accepted standards and methodologies
Experience defining and/or support business impact assessments
ETRM functional business knowledge and experience
Experience leading team of analysts
Certification/Education/Training
* IIBA Certified Business Analysis (IIBA-CBAP) – an asset
* IIBA Agile Analysis Certification (IIBA-AAC) – an asset
* IIBA Certification in Business Data Analytics (IIBA-CBDA) – an asset
Skills/Experience
* Continuous Improvement: Advanced
* Business Process Models: Expert
* Functional Requirements Gathering/Documentation: Advanced
* ETRM business functions: Advanced
* Microsoft: Visio & Office Suite
* ETRM Technology Solutions: Basic
About Petroplan
Petroplan is the trusted, specialist global Talent Solutions partner of choice for employers and professionals in the Energy sector. Since 1976, Petroplan has been here to help people like you make the most of the opportunities available and find the best fit for you as an individual.
Over 10,000 placements in more than 55 countries for over 550 clients across 65 disciplines.
In an industry where skilled and experienced professionals are increasingly sought after resource, we appreciate the true value of what you have to offer. What's more, we understand that different things are important to different people in today's world of work – it's about making exactly the right connections for you as an individual.
Our reputation for contractor and candidate care, understanding what makes you tick, and finding you the best match is second-to-none. We understand the industry inside-out and seek to understand YOU and your motivations in the same way. We take the time to evaluate your individual strengths, understand the most important things to you, and establish exactly what you're looking for from your next role.