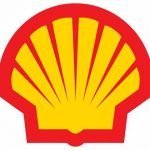 Shell
Job Purpose:
Carry out surveillance for various upstream, downstream and integrated gas facilities of Shell using exception-based tools. 
Support Shell assets in improving reliability through monitoring of facilities and equipment and prevent unscheduled deferments
Create monitoring plans for equipment based on criticality and deploy these plans in exception-based surveillance tools
Filter true alerts from the system and provide

recommendations/actions

to asset engineers to mitigate the same
Working with process technologies like GTL (Gas To liquid), Desulphurization, Gas Cleaning Process and ability to give technical expertise to the business in oil &

gas/petrochemicals/refining

processes
Support various Shell processes through proactive technical monitoring and help it to become a feeder to processes like Manage threat and Opportunities & MEC (Manage Equipment Care).
Needs stakeholder engagement experience, the role exposes the incumbent to Subject Matter Experts from Petroleum, Process, Rotating equipment engineering as well as to asset engineers.
Principle Accountabilities:
Understand existing surveillance processes/practices in place in Shell assets
Build/review monitoring plans through available Global templates for equipment and technology – set boundary conditions for variables to be monitored so as to get actual alerts when variable behaves in an anomalous way
Understand equipment criticality for a an on-going process
Be accountable for all relevant deliverables (also from peers) are delivered in time and with very high quality.  Will deal as first point of contact with issues and questions related to proactive technical monitoring and smart platform.
Be accountable for defining and improving standard work for the Proactive Technical Monitoring Process.
Network with counterparts and other levels of organization across the different operating units, data centers and develop external networks outside of TAO and Shell.    
Key Challenges:
Remote monitoring will involve interaction with engineers at the site and other Shell centers virtually 
Confidence to work in virtual environment and managing engagement across different levels of stakeholders, including senior management for day to day operations. Includes initiative to identify and help resolve business and  technical issues within areas of

responsibility. 

Sound understanding of business/process workflow and having mature mindset to deal and behave under tough/challenging situations. 
Resilient under pressure and able to work with  people different culture and working style.
Strong proficiency in using English for both spoken and written communication, as well as using Skype for Business, Instant Messaging, Video Conferencing, Outlook, etc.
A self-starter leader and reliable deliverer, with very good verbal and written skills in English, able to negotiate with people, and able to resist undue influence that might otherwise compromise integrity of data quality.
Shift work following operating hours of the upstream production sites. 
Willing to travel to various operating units/sites across the globe as per requirements.
Required Knowledge, Skills and Experience:
Education/Experience / Mandatory Requirements:- 
University Degree in Petroleum/Chemical Process Engineering.
Minimum 3+ years of work exp. after Graduate Degree & overall working experience in Oil & Gas/ Petrochemicals.
Operations and Maintenance experience working in offshore

facilitieswellsRefinerypetrochemical

plants in disciplines like process or instrumentation or mechanical or wells
Proficient in reading P&IDs and good understanding of process narratives and manuals
Good discipline knowledge either of process(chemical) or of wells and subsurface to enable monitoring of wells. Should be able to practically apply that to the proactive monitoring work process
Preferable/Desirables:- 
Proficiency in real time data, Advance skills in MS excel, smart platforms and smart connects applications etc.
Effective communication skill and stakeholder management is a necessary skill for the job.
Knowledge of Lean CI methodology is an added value. 
Able to multi-task, prioritize and ensure delivery of priorities as promised, work without close supervision, and work through others to deliver results.
Virtual working experience is highly desirable.
Professional Engineering certification is an added value.
Other Skills, Competence and Behavior: Strong discipline knowledge either in process, process controls, rotating and wells. Ability to carry out root cause analysis using data trends. Ability to prioritize and ensure delivery of priorities for the area of responsibility. Flexible and adaptable to change, with track record of demonstrating initiative, analytical capabilities and problem solving.
Key Stakeholders:
Asset team including (but not limited to) Unit Production Specialist, Unit Technologist, Reliability- and Rotating-Engineer, etc.
Other Notes:
To build a one team mentality and ensure strong working relationships between Asset/Business and TAO based staff, there will be clear focal point individuals designated to work together (by

Asset/Business). 

Flexible office hours with some travel; some flexibility to make evening or early morning calls/ meetings.