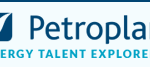 Petroplan
Main Responsibilities as Senior Engineer
Act as Process team lead (Lead Process Engineer) for feasibility and concept study, pre-FEED, FEED, basic engineering and tender design for the assigned projects.
Act as process team lead on the detailed engineering project for the assigned projects.
ITT document review, Prepare TQs, Technical inputs and man-hour estimates for proposals.
Preparation/review of technical queries, and active participation in the stage of data gathering from Clients.
Ensure all Process engineering deliverables are prepared and issued in adherence with project schedule, tender requirements, fit for purpose and quality and complete the project within the budgeted hours.
Proactively analyse and identify the design/ contractual issues, schedule impacts, design variation with tender documentation, long delivery items etc. and inform project manager/team.
Thorough design and implementation knowledge of various process and state of the art technologies based on techno-commercial evaluation.
Conceptual development of project scope. Development of initial design calculations and preparation of conceptual diagrams.
Selection and implementation of correct design concepts and
fundamental technology used for new projects and designs and/or improvements for existing designs.
Prepare/Review of process simulations to model plant behaviour and operating conditions to optimize process design and equipment sizing/rating.
Prepare/Review process BFDs, PFDs and P&IDs based on inlet process conditions, process-control requirements, heat integration, plant environment/resources, and client-driven outlet specifications and desired products.
Prepare/Review documentation such as Design Basis, Philosophies, Specifications, Reports, Scope of Works, Method of Statements, Data Sheets, Material Requisitions, Calculations, Schedules, Lists, Cause and Effects, etc.
About Petroplan
Petroplan is the trusted, specialist global Talent Solutions partner of choice for employers and professionals in the Energy sector. Since 1976, Petroplan has been here to help people like you make the most of the opportunities available and find the best fit for you as an individual.
Over 10,000 placements in more than 55 countries for over 550 clients across 65 disciplines.
In an industry where skilled and experienced professionals are increasingly sought after resource, we appreciate the true value of what you have to offer. What's more, we understand that different things are important to different people in today's world of work – it's about making exactly the right connections for you as an individual.
Our reputation for contractor and candidate care, understanding what makes you tick, and finding you the best match is second-to-none. We understand the industry inside-out and seek to understand YOU and your motivations in the same way. We take the time to evaluate your individual strengths, understand the most important things to you, and establish exactly what you're looking for from your next role.