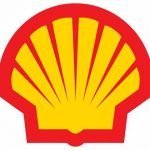 Shell
Where you fit?
The Senior Production Technologist will report to Production Technologist Discipline Lead & Area Development Manager – T&T. The role does not have a direct report however, act as coach, mentor and develop the skills of junior PT colleagues to help improve technical competence levels and performance
Shell is the second largest gas producer in Trinidad & Tobago, operating assets offshore (mainly) and onshore. Gross production is ~650 MMscf/d, with ongoing growth projects to increase production to ~800 MMscf/d by 2023. Further growth is pursued via development, exploration and new business. Shell T&T's strategic intent is to become a material pillar of IG cash generation from the mid-2020s. The ambition is to grow and sustain competitive gas production at ~1.0 Bcf/d by the late 2020s and pursue further opportunities to profitably sustain the business through the 2030s.
What's the role?
The Senior Production Technologist will deliver PT input for the development of brownfield and/or greenfield projects throughout the ORP phases. Deliverables includes (but not limited to) conceptual design of well completions, design of sand control, input to Well Functional Specifications, worst case discharge, unloading plan and input to WRFM. Snr PT should be closely involved in detailed well and completion design with a focus on the detailed engineering of gravel pack fluid and cementing and actual execution of those.
The role is mainly responsible for –
Identification, maturation and execution of WRFM opportunities. Work closely with other subsurface disciplines, Well Engineering, Project Engineering, WRFM team and Production Operations teams to ensure WRFM activities are aligned with all other activities in the asset. 
Operational well integrity, sand management within the Asset as well for defining and maintaining well operating envelops. Ensure well integrity of all the wells comply with the STT WIMS (well integrity management system).  Responsible for leading well integrity activities outside of regular PMs. 
Creating and maintaining the well models (Prosper) and integrated production system modelling (IPSM). Support and review forecasting of quarterly LE/LV and OP submissions
Delivering and maintaining the subsurface isolation strategy, defining abandonment strategy and concepts
Follow up on Technology Development projects to support new and challenging well concepts.
Responsible for delivering high quality PT technical work for all activities across the life cycle of asset from exploration to abandonment.
The position offers a unique opportunity to cover the full spectrum of PT activities.
Skills & Requirements
What we need from you –
Must have legal authorization to work in Trinidad & Tobago on a full-time basis for anyone other than current employer.
At least ten (10) years relevant PT experience with a proven track record of delivery in Development and WRFM.
With B.Sc. Degree in Petroleum/Chemical Engineering.
The following competencies are required:

Inflow/Outflow Modeling – SKILL
Inflow Enhancement – SKILL
Outflow Enhancement – SKILL
Sand Management – SKILL
Well and Reservoir Management – SKILL
Well Integrity Management – SKILL
Well and completion Design – SKILL
Well intervention and Workover – SKILL

High level of competence around HSSE.
Clear communication of Production Technology recommendations to the internal and external stakeholders
Self-starter with an appetite for innovation, follow through, sustained implementation and resilience – even under pressure, resistance, and/or significant uncertainty
Candidates should have demonstrated coaching capacity
Strong team player with corresponding inter-personal skills.
Ability to inspire people to continuous improvement
Ability to take responsibility and able to lead across function
Company description 
Shell is a global group of energy and petrochemical companies with about 84,000 employees across more than 70 countries. We aim to meet the world's growing need for more and cleaner energy solutions in ways that are economically, environmentally and socially responsible.  We have expertise in exploration, production, refining and marketing of oil and natural gas, and the manufacturing and marketing of chemicals.
As a global energy company operating in a challenging world, we set high standards of performance and ethical behaviors. We are judged by how we act and how we live up to our core values of honesty, integrity and respect for people. Our Business Principles are based on these. They promote trust, openness, teamwork and professionalism, as well as pride in what we do and how we conduct business.
Building on our core values, we aspire to sustain a diverse and inclusive culture where everyone feels respected and valued, from our employees to our customers and partners. A diverse workforce and an inclusive work environment are vital to our success, leading to greater innovation and better energy solutions.
An innovative place to work
There's never been a more exciting time to work at Shell. Everyone here is helping solve one of the biggest challenges facing the world today: bringing the benefits of energy to everyone on the planet, whilst managing the risks of climate change.
Join us and you'll add your talent and imagination to a business with the power to shape the future – whether by investing in renewables, exploring new ways to store energy or developing technology that helps the world to use energy more efficiently.
A rewarding place to work
Combine our creative, collaborative environment and global operations with an impressive range of benefits and joining Shell becomes an inspired career choice.
We're huge advocates for career development. We'll encourage you to try new roles and experience new settings. By pushing people to reach their potential, we frequently help them find skills they never knew they had, or make career moves they never thought possible.