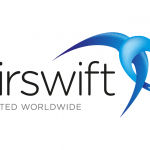 Airswift
Job description
Senior Project Engineer – Crane Construction and Transport
Key Skills: Cranes, lifting equipment and bulk handling installations
Location: Amsterdam
Contract: This is a contract position (freelance / ZZP)
Salary / Package: Competitive daily rates on offer
Timeframe: Role has full sign off and budget, and interviews can be held within 2 weeks
Recruitment Partner: Airswift               Account Manager: Maria Sant'Anna, Thiago Chicolte
Key words: Supplying management, Cranes, Hoisting, Lifting equipment, Bulk handling installations, Lifting installations, Process installation, Design, Drawing, Coordinating, Steel, Sheet metal, Multidisciplinary, Mechanical engineering, Project engineering
 
Our business  
Our international business is one of the largest steel producers in Europe. The manufacturing facilities comprise primary steel-making facilities with downstream operations in different countries. We produce a wide range of high-quality strip steel products for demanding markets such as construction, automotive, packaging and engineering. We have partnered with Airswift to support us with our European recruitment.
Key Responsibilities and background:
Preparing, engineering, realizing and delivering, among other things, cranes, lifting equipment and bulk handling installations.
Leading (sub)projects and giving technical advice with regard to our unique lifting installations, such as cranes and lifting equipment with an operating load ranging from 1 to 460 tons.
Compiling and recording the program of requirements
Drawing up project proposals and investment proposals
Outsourcing of design and drawing, drawing up technical specifications and assessing quotations
Coordinating companies during the execution, including commissioning and aftercare
Monitoring the planning, budgets and quality
Participating in multidisciplinary project teams as a discipline engineer.
 
Critical Skills & Personal Attributes:
Completed hbo education in Mechanical Engineering
At least 5-10 years of relevant work experience
Knowledge of or affinity with at least one of the following types of installations: cranes, hoisting and transport equipment, bulk and material handling installations
In possession of excellent oral and written communicative properties, both in Dutch and in English.
 
The next step
We have an exceptional team in place, and we are pleased to be able to appoint a further person to our growing business. We are aware that you may not 'tick all the boxes', but if you believe you can genuinely offer some valuable skills and experience to our business, please in the first instance contact our recruitment partner Airswift, and the account manager Maria Sant'Anna or Thiago Chicolte.