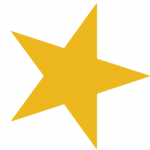 Seadrill
CORPORATE JOB DESCRIPTION
JOB TITLE:               Senior Recruiting Advisor – Operations (Global Mobility)
REPORTING TO:      Director of Global Mobility
LOCATION:               Dubai with Flexible Working options available
The role will be responsible for recruitment activities within the Global Mobility Group, which is responsible for managing all expatriate recruitment for Seadrill's global offshore fleet of drilling rigs. Additionally, this role will proactively engage with the wider HR organization to ensure Global Mobility provides the support required by the business and is aligned with ongoing demands.
2 JOB SPECIFIC RESPONSIBILITIES
Management of the Global Mobility Group's full-cycle recruitment processes using our applicant tracking system and other processes
Screening, assessing, interviewing and selection of expatriate candidates from established candidate sources and talent pools as required, in accordance with Seadrill requirements
Manage relationship with the external recruitment partners, providing timely feedback on candidate selection status, quality of candidates, and addressing any questions or issues from the Partnership.
Identifying/recommending potential new external recruitment partners who are strategically placed to source expats.
Manage candidate pipelines, having a selection of vetted candidates ready for future needs.
 

Efficient and timely support to operations and local HR with their expatriate staffing requirements both as part of rig start-ups and rigs in operations   
Manage expatriate recruitment process from initiation of recruitment to onboarding
Monitor Expat trends with offer rejections and turnover, and proactively propose improvements to resourcing/retention strategy and processes
Actively manage the Expatriate surplus list by working with wider HR organization to prioritize placement and/or disposition those employees
Recommend and support establishment of new recruitment processes and procedures that drive efficiency and improvement
3 SKILLS AND EXPERIENCE REQUIRED
Minimum of 6 years overall HR experience in a global oil & gas company, with at least 3 years' experience in a resourcing/recruiting role for offshore, operational and technical roles.
Bachelors level, university degree highly preferred
Experience with high-volume recruiting from multiple sources, such as LinkedIn, Rigzone, agencies, and referrals. Ability to efficiently and accurately access candidate fit for a role and move the screening process forward.
Ability to understand the business and HR functional goals and recommend new approaches, policies and procedures to effect continual improvements, productivity and development.
Able to work independently and stay aligned and engaged with a remote team
Able to apply flexible working options to support operations outside of standard working days and hours as required.
Strong analytical ability and attention to detail
Strong ability to work within structured processes, utilizing an applicant tracking system and other software
Strong organizational, interpersonal and team working skills