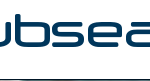 Subsea 7
Vacancy information

Seaway 7 is a global leader in the delivery of bottom-fixed offshore wind farm solutions, committed to contributing to an efficient and sustainable energy supply for the future.  As a competent and experienced partner, Seaway 7 offers specialist foundation, offshore substation, submarine cable and wind turbine installation services and heavy transportation for the renewables sector.

With capabilities and an extensive expertise in project management, engineering, procurement and fabrication, Seaway 7 can deliver these services in a comprehensive array of contractual structures including Engineering, Procurement, Construction and Installation (EPCI), (integrated) Transportation & Installation (T&I) and Balance of Plant (BoP) to our clients in the offshore wind industry.

Our people are at the heart of our business and are the key to our success. Together we operate a high-end fleet with enabling capabilities and scale, allowing efficient worldwide operations, while providing vessel flexibility and optionality to clients. The active fleet comprises ten vessels with two more high-specification assets, designed for the installation of next generation of wind turbine generators and foundations, under construction.

Seaway 7 Supply Chain Management

The Supply Chain Management team has the responsibility to develop SCM strategies and to engage the supply lines for designated materials and services. Strong supply chain plans are the basis to success of our projects, they may comprise of a multitude of very large dollar packages and will have a direct and significant impact on the cost base and success of Seaway 7.

Who are we looking for?

Due to continued expansion, we have an exciting opportunity for a Senior Supply Chain Management (SCM) Specialist to join our team in one of our main locations on a full-time, long-term basis. Our offices are based in Zoetermeer, The Netherlands, Leer, Germany and Aberdeen, UK

We are looking for seasoned SCM professionals, in possession of significant offshore construction industry experience. You will have proven ability to pro-actively develop and execute multi package supply chain management plans within limited time frames and in accordance with prevailing business management processes.

We particularly encourage industry professionals with the following background to apply for the role: Project Manager, Project SCM Manager, Package Manager.

You will be a strong communicator, comfortable operating through various levels of the organisation and with a diverse range of external stakeholders. The position requires you to have strong analytical skills combined with a high sense of ownership to deliver effective and economical solutions.  You will be a highly motivated self-starter, who thrives on pro-actively engaging with people and are driven to investigate and produce robust and innovative solutions for the team and our clients.  You will be a confident presenter, able to debate the pro's and cons during gate review meetings with senior management.   

What do we offer?

Career Development – As well as being able to offer a wide variety of projects to work on we have a dedicated personal development scheme and are committed to developing our employees to allow them to progress their career through the organisation
A Sustainable Future – Seaway 7 have been committed to the evolving renewable energy sector for over 10 years. As the energy sector continues to evolve, we look to play a proactive role in developing these markets and ensuring that we are at the forefront of energy transition
Flexible working – we offer a flexible working environment with hybrid working options available to any successful candidate.
Benefits – we offer a highly competitive remuneration and comprehensive benefits package

What does the role involve?

The successful candidate will have the opportunity to get involved in a wide range of roles and responsibilities, some of which are listed below.  However this is not an exhaustive list as this is a highly varied role:

Develop and execute Supply Chain Management plans, comprising of a significant number of large dollar work packages. Associated risk / opportunity management and manpower planning may be part of the role.
Working closely with all internal and external stakeholders to collect all information required to engage relevant supply lines efficiently and economically.
Define SCM strategy in co-operation with internal stakeholders and internal disciplines.
Lead negotiations with selected suppliers; always aiming to find the best deal for Seaway 7 in a timely fashion.
Perform commercial analyses; normalize and evaluate bids received. Incorporate technical evaluations from disciplines like Engineering, Planning, QHSE, Contracts / Legal, etc.
Participate in internal gate review meetings
Finalise bid summaries and make recommendations to internal stakeholders.
Supplier relationship management: schedule meetings with regular suppliers to manage expectations and align business interests.
Initiate and participate in supplier performance evaluations and populate lessons learned reports.

What do you need to have?

You will be degree qualified at Bachelor level or equivalent in a technical, commercial or legal discipline
You will have least 10 years of experience working in a project management role, ideally within the energy industry, with a strong involvement in SCM processes
You will be a strong communicator and negotiator, with the ability to converse in English in both written and spoken word at a very high level. Being proficient in other languages is a strong advantage.
You will be an advanced user in Microsoft Office and SAP, ideally in Ariba
You will have strong leadership skills and the ability to manage, motivate and collaborate effectively with teams and individuals across the business.