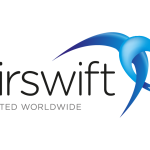 Software Development Engineer – North Slope, AK.
Airswift is an international workforce solutions provider within the energy, process, and infrastructure industries. Airswift serves as a strategic partner to our clients, offering a turnkey workforce solution to capture and deliver the top talent needed to complete successful projects by aligning with the unique needs of our clients.  With over 800 employees and 6,000 contractors operating in over 50 countries, our geographical reach and pool of talent available is unmatched in the industry and the level of experience, exposure, and expertise that the organization has is unparalleled.
Responsibilities:
Designing, developing, testing, Q/A and implementing new software modules to meet user requests.

Software Configuration and Programming to plan, design, install, configure, program, maintain and modify systems and its components as well as safety, security, and video equipment.

Performs routine system additions and modifications as well as troubleshoot communication issues.

Interfaces with various customer and support elements including automation, measurements, engineering, productions, and operations as well as other IT support staff.

Developing programs and systems that automate the transfer of real-time trading, plant, and substation data as needed or required for ISO compliance or third party contractual obligations.

Discusses development and enhancement progress of any applications or systems currently underway with stakeholders

Applies broad range of competencies to develop solutions to complex problems.

Often provides specialized/technical/functional guidance to others within department and/or business asset.         
Requirements:
 
Understands advanced aspects of discipline and is viewed as an expert in a given field.

7+ years of experience