Contract
Full Time
Anywhere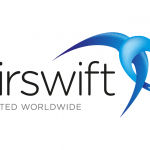 Airswift
Job description
Job Title: Senior Structural Engineer (x2)
Contract Duration: 12 months
Work Location: The Hague, Netherlands
Target Start date: ASAP
Purpose
You will provide civil engineering services to our customer and its customers, including technical support and supervision within the civil engineering team.
Responsibilities
• You have excellent skills in engineering with ability to work on complex multi-office projects;
• You have onshore brownfield petrochemical experience in both steel and concrete and are proficient with STAAD; Knowledge on Technosoft is also a preference.
• You like to keep track of the latest technologies and you get a kick out of developing and implementing these technologies and methods to improve the efficiency, accuracy and productivity of the department;
• You have a strong sense of responsibility and you are driven by quality management system is being followed (including any special contractual requirements);
• Health and safety is nr #1 for you and you take personal responsibility for safety and a healthy environment on the projects, of course you demonstrate this by example
• Can prepare and check concrete and steel calculations.
• Experience working with remote staff, such as in India.
• Pro-active attitude. Effective communication with project team members and all stakeholders.
• Flexible for travelling / site visits. In possession of a valid driving license.
What you will bring
Dutch language – mandatory
• Minimum bachelor's degree in civil engineering qualification.
• Candidates shall be (or become) VCA VOL certified
• Adequate knowledge of Euro Codes and local annexes
• Extensive brown field experience. Site experience.
• 10 to 15 years experience from which 5+years experience is in onshore petrochemical
• Good Dutch and English communication skills, both written and verbal
Technical and Industry Experience
Highly effective technical and practical engineering skills and ability to consistently deliver quality, accurate and timely work to our customer and its customers.

A sound knowledge of the fundamental requirements of the civil engineering, and the basic requirements of other engineering fields.

A sound knowledge of applicable local and international standards and statutory and regulatory requirements.

Competent use of civil engineering specific software.

Competent use of relevant software such as MS Office Suite.

Substantial technical land practical experience in civil engineering in the same or similar industry including experience in working in multi-disciplinary projects and teams.
Education Qualifications, Accreditation, Training
A recognised and relevant engineering degree.
Preferred:
Chartered Professional Engineer (CPEng) status.

Relevant postgraduate qualifications in engineering, management, project management or supervisory qualifications or equivalent.
If you are interested and think you have the right profile, please apply!
Consultant: Yasmin Lelot