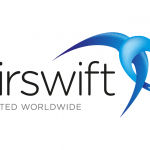 Airswift
Job description
Airswift is an international workforce solutions provider within the energy, process and infrastructure industries. Airswift serves as a strategic partner to our clients, offering a turnkey workforce solution to capture and deliver the top talent needed to complete successful projects by aligning with the unique needs of our clients. With over 800 employees and 6,000 contractors operating in over 50 countries, our geographical reach and pool of talent available is unmatched in the industry  
One of our major Oil & Gas clients is looking for a Sr. Subsea Equipment Engineer to join them on a 12-months contract to work in the West White Rose Project in St. John's, NL.
Responsibilities
Specify requirements and manage procurement, engineering, and testing for Subsea equipment and software for various subsea scopes. Including engineering support such as document and design reviews.
Equipment includes existing infrastructure replacement, upgrades, and repairs, new infill wells, and workovers for abandonments, spares, and obsolescence. Review quality records to verify integrity.
Coordination of Storage, Preservation, and Maintenance of Subsea Inventory.
Engineering support for subsea operational issues including studies and coordinating procurement and testing.
Monitor activities at the company's Subsea Facility and manage the interface with the service provider.
Site Client Representative responsible for overseeing contractor work scopes and verification of component factory acceptance testing (FAT)/extended factory acceptance testing (EFAT).
Managing and facilitating component site acceptance testing (SAT)/site integration testing (SIT).
Participating in special projects and the Subsea Well Delivery process as required.
Competencies
Able to identify, review, understand, and apply appropriate laws, regulations, codes, standards, and specifications while adhering to strict HSEQ and security standards.
Excellent communication (written and verbal) and presentation skills sufficient to convey both factual and conceptual information requiring detailed explanation and interpretation to staff, professional, and business groups.
Proven skills in effectively managing multiple tasks, often under pressure and within time constraints.
Able to work independently and collaboratively within a team environment that includes dealing with people from various disciplines. Also, work in partnership with others outside of the formal organization (e.g. service providers, vendors, contractors), to achieve goals, and identify and resolve problems.
Shows initiative, can work independently without constant supervision, and has above average analytical skills to secure relevant information/data and identify key issues and relationships to determine the appropriate course of action to rectify deficiencies.
Qualifications
Bachelor of Engineering.
Member in good standing or eligible for P. Eng. status with Professional Engineers and Geoscientists of Newfoundland and Labrador (PEGNL).
5+ years of offshore Oil & Gas experience preferably in Subsea.
Experience in Engineering design, fabrication, and testing for Oil & Gas equipment.
Knowledge of industry standards for offshore Oil & Gas equipment.
Experience with offshore Subsea installation scopes.
Contract and Facilities Management experience.
Strong understanding of Subsea and Control systems.