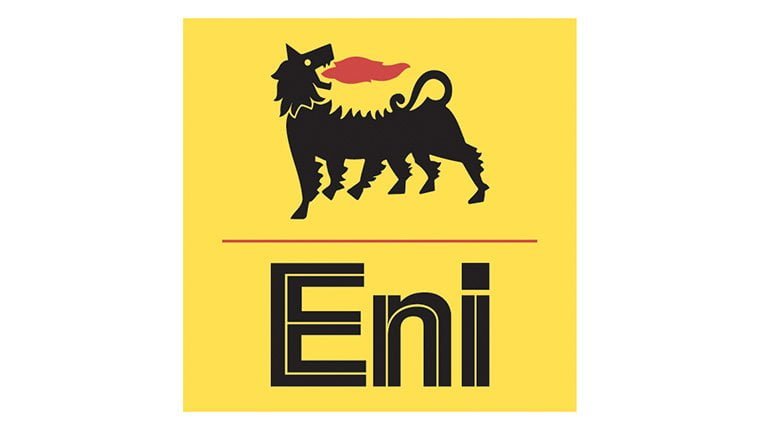 IRC222377 – SENIOR TRADE CONTROL (OIL PYSICAL)
At Eni, we are looking for a Senior Trade Control (Oil Physical) within ETB in Eni House, 10 Ebury Bridge Road, London (ETB office). You will be responsible for performing daily validation activities of relevant price information (spot/forward), making sure all relevant market data information is duly and timely validated accordingly to the company procedures.
About ETB
Eni is one of the leading integrated energy companies with activities in exploration, production, transport, and marketing of oil and natural gas. Eni has a market capitalisation of €66 billion and has a near €100bn turnover. It is not only a leading international upstream Company but also Europe's largest natural gas Company.
In keeping with Eni's overall strategy in respect of the global energy transition, starting from January 1, 2021, Eni Trade & Biofuels SpA ("ETB"), fully owned by Eni SpA, will be the sole entity responsible for the international trading of crude oil, petroleum products, biofuels and related financial derivatives for the Eni group.
In particular, ETB will be responsible for marketing Eni's oil equity productions, sourcing hydrocarbon and bio feedstock and marketing the resulting productions of its traditional and green refineries and of its petrochemical arm Versalis.
ETB's activities further include the sourcing and management of maritime transportation and logistics services, and the provision of oil risk management services, for itself and on behalf of the whole Eni group, by trading commodity derivatives on the main regulated and over the counter markets.
ETB's integration with the wider Eni businesses ensures a global and integrated approach that is further reinforced by Eni's relationships and broad portfolio of global assets.
ETB is present in the Uk, in Italy, in Singapore and through a subsidiary, in Houston – USA.
As a member of the CFO Team at ETB you will be responsible for:
P

erforming daily validation activities, making sure all physical crudes and products transactions are duly and timely captured and validated accordingly to the company procedures.

Supporting the oil physical end of day process in the relevant ETRM systems guaranteeing the timely generation of Position and PNL reporting.

Performing checks on un-authorized trades and monitoring of mandates/limits (tenor/quantity/value etc.).

Performing daily market conformity controls to monitor physical oil transactions.

Ensuring compliance with all internal and external regulation.

Ensuring all internal & external audit requests/issues are promptly addressed.

Guaranteeing the necessary activity related to the month-end and quarter-end checks for
physical Oil.
Supporting automation efforts by driving greater use of systems within the Trade Control team, eliminating manual spread sheets and fully support the implementation of relevant controls directly into the trade capture systems.

Working with ICT to drive necessary developments.

Acting as dedicated MO interface with confirmation/ contracts/ operations Department.

Guarantee the appropriate level of support to Middle Office function for what concern New

Products/Non-Standard deal approval.

Build good working relationship with internal (FO, BO, Risk, IT, Finance, Sox, Audit, Compliance etc) and relevant external stakeholders (auditors, clearers, brokers etc);

Acting as a back-up to cover other trade control members across Trade Control team.

Coordinate stream activities to execute ad hoc demands.

Dealing with ad hoc demands.

Overseeing activities and analysts within the team.

Training of new and junior personnel.

Producing internal and management reporting of team responsibilities.
This is the opportunity for you if you have these skills and requirements:
Relevant experience within a Product Control/Market Risk/Middle Office/Risk management

 

environment in an oil trading company or financial institution.

Exposure to financial instruments related to Oil & Refined products, 

advanced knowledge of risk metrics and internal control systems applicable for oil physical

 

transactions.

knowledge of control processes applicable in a trading / regulated environment.

knowledge of one or more of IT systems would be an advantage (i.e., Endur).

Strong and solid knowledge of Microsoft Office suite including excellent Excel and VBA

 

knowledge a plus.

strong academic credentials with a numeracy-oriented specialization, preferably Finance or quantitative discipline.

experience in the middle office/product control/back office/risk management of the trading environment would be beneficial.

understanding of the commodities markets, preferably physical crude & products markets.

full command of English language (written and spoken). Knowledge of Italian would be beneficial.
Location:
ETB office in Eni House, 10 Ebury Bridge Road, London SW1W 8PZ. Role may require business travel within the UK and abroad.
Contract type:
Permanent
At Eni we believe in enterprising people, capable of making a difference and making their contribution with passion and innovation, to respond to the global challenges of the energy transition. For us, the skills and attitudes of each individual, continuous training, and diversity and inclusion are fundamental. We promote flexible ways of working with particular attention to well-being, welfare and work life-balance.
Eni will evaluate applications considering plurality and diversity as sources of enrichment. If your application is assessed to be among those most in line with the required profile, you will be contacted to continue the selection process.
Whatever your ambition, at Eni you can find the tools to make it happen.
Energy for action takers
#LI-EIRL