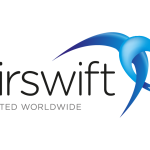 Vacancy Overview
Senior Transportation & Installation Engineer – Kuala Lumpur
Airswift is seeking a General Inspector to work on a 1 year assignment in Kuala Lumpur.
Brief Job Overview
The Senior Project Engineer reporting to the T&I Lead and T&I Manager. Responsible for supervision of the FPSO risers' pull-in activities and diving operations onboard FPSO in support of these pull-in activities The role begins in the execution stage and will extend to the end of the offshore phase 1 execution (end 2024) the role can be based in Kuala Lumpur or Rio De Janeiro, If Kuala Lumpur there will be a transition to Brazil prior to FPSO arrival (Q1 2025) and attendance offshore Brazil during hook-up phase
Job Responsibilities
Supervise, coordinate, control, MISC EPCI subcontractor responsible for FPSO diving activities, riser pull-in activities, includes review and comment on subcontractors engineering, and procedures for these activities.

Supervise and monitor contractor's performance of work preparing detailed procedures, engineering deliverables, method statements and task plans onshore and offshore.

Monitor completion of deliverables against agreed schedule and budget, attend weekly and monthly meetings to review subcontractors' performance.

Supervise the interfaces to MISC subcontractor to ensure timely delivery of procedures, mobilizations of diving spread and other supplied equipment. Supervise and coordinate interface between Client EPCI contractor for risers' installation and MISC subcontractor for riser's pull-in activities.

Review and comment on EPCI contractors' documentation for risers' installation and pull-in. Supervise and coordinate documentation and information transfer with MISC subcontractor to and from MWS.

Attending site and witnessing pre-mobilization audits/tests of subcontractors diving spread and other supplied equipment.

Attend offshore on FPSO to supervise subcontractors' scope during offshore program. Prepare reports, feedback on daily activities during offshore program as well ensuring safety and quality requirements are always maintained.

Ensure high focus with regards to Quality, HSE and as built documentation is maintained throughout all work scopes.

Monitor and report on contractor performance against the requirements of the contract, including schedule, cost, quality, and safety (HSE).

Ensure that all project / company HSE goals are achieved and where possible exceeded.

Promoting company HSE policy throughout the project.

Participate in construction reviews, Hazard Identification and Risk Assessments (HIRA), JSA reviews for risers' pull-in activities and diving operations.
Job Qualifications
Minimum 10 years' oil and gas with previous experience as Lead or Senior T&I Installation Engineer.

Previous experience FPSO Risers installation with FPSO Operator or SURF Installation Contractor.

Experience of FPSO Air-Diving activities in support of riser pull-ins specific to floating facility type projects

OR 10 years' experience in offshore T&I role as construction manager / CSR position specific to floating facility type projects including installation of riser's systems and other SURF activities.

Deep water FPSO project experience preferably in Brazil on OIC vessel(s).

Previous experience working on SURF installation scopes essential.

Previous project experience offshore supervising SURF activities essential.

Knowledge of marine terms, dynamic positioning, and construction vessels essential and logistics for offshore FPSO based installation activities advantageous.
Summary on Airswift
Airswift is an international workforce solutions provider within the energy, process and infrastructure industries. Airswift serves as a strategic partner to our clients, offering a turnkey workforce solution to capture and deliver the top talent needed to complete successful projects by aligning with the unique needs of our clients. With over 800 employees and 6,000 contractors operating in over 50 countries, our geographical reach and pool of talent available is unmatched in the industry.