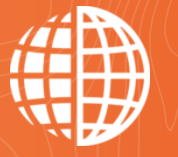 Subsurface Global
Job Description
SSG Drilling are currently working with an E&P Operator helping to support an onshore drilling campaign in Africa.
We are currently recruiting for an experienced Senior Well Engineer to support the wells team based in the UK office.
The Senior Well Engineer will be responsible for well planning, design and programming and for providing engineering support during execution of the drilling campaign. 
Prepare all well documentation including the Basis for Well Design, conceptual and detailed design documents, risk registers, time and cost estimates for AFE creation, Drilling Programmes and contingency plans.
Protection of the Environment, Health and Safety in accordance with Company policies and procedures
Specify and select all equipment to meet the well needs in compliance with company standards and subsurface and asset objectives
Ensure integrity and compliance of drilling, P&A and workover designs and programmes with all applicable legislation and Company standards.
Provide technical engineering support during operations
Monitor and measure well performance to identify and implement performance improvement initiatives and monitor their effectiveness.
If you are interested in making an application for this role please click the "I'm Interested" button on this page.