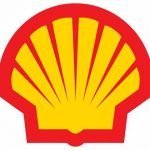 Shell
Purpose
The Shell Fleet Solutions Sales Manager will be responsible to deliver sales budgets on annual bases, successful candidate needs to have a strong tracked of results with high energy, proactive and positive attitude.
sales management background is needed to follow up commercial progress into CRM, a proven track record of success in sales, and skills with executive leadership are needed.
It is vital that the Sales Manager is able to identify local potential customers for Shell Network specific attention to local fleets for RBAs, JV, and DO. also strengthen relationships with existing clients, fosters innovative solutions to market demands. They also must be capable of contributing to a sales team by staying educated on the products, competitors, and the market in general. Also, they need to be able to analyze and summarize sales-related data and translate that data into strategies that help the development of a product line or sales strategy.
A Sales Manager generally must have a network of business contacts in mid- and senior-level management positions and a history of working with these individuals to meet business needs. Familiarity with sales tools and methods, customer relations, and product development are all important.
Successful candidate needs to understand internal Shell procedures in order to make sure that commercial team has completed internal B2B compliances every time that new customers joint shell, Screenings, SalesForce, Places orders for new customers.
Accountabilities
Oriented attitude to details

Create a robust pipeline. Identifying business opportunities by prospecting different channel B&I, Mining, Automobile Industry; etc. 

Sell SFS products by establishing contact and developing relationships with prospects.

Identifies product improvements or clients needed to improve our leadership position into this market

Contributes to team effort by accomplishing related results as needed.

 Create files for new clients and make sure that affiliation process is successfully finished.

Identified clients needed in terms of network and coordinate with the team to deliver growth as needed.

Create commercial network through different tradeshows and social events

Coordinate local initiatives of sales to clusters of sites or regional areas, delighting customers needed of this local niche.

 Enable sites with better market conditions to increase volumes for specific areas.
Requirements
Degree in Business Administration or related.

English Intermediate

More than 3 years of experience in B2B Sales or Commercial Areas.

Results-oriented

Sense of urgency

Team work