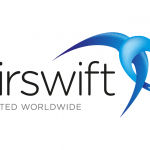 Airswift
Job description
Site Document Controller – Information Manager Specialist
Location: Romania – accepting European profiles who speak fluent English
Contract: This contract is 16 months, beginning January 2021
Recruitment Partner: Airswift              
Account Manager: Amy Spink
Responsibilities:
Our business is looking for a skilled Document Controller, who has experience within engineering projects.
Responsibilities and tasks
Ensure professional and timely Document Control support to a technical package
Ensure compliance to document and records management processes
Proactively ensure implementation and communication of the document and records management requirements, responsibilities, tools and processes
Ensure standardisation & best practise's to develop, improve & align documentation quality across Asset Projects and/or Production Line.
Establish and maintain communications with suppliers to ensure accurate and timely flow of the documentation deliverables
In cooperation with the responsible package manager ensure that relevant supplier documentation deliverables are in accordance with contract requirements.
In cooperation with the responsible package manager ensure that distribution and review matrixes exist and are updated at all times.
In cooperation with the responsible package manager ensure that documentation requiring review by Marine Warranty Surveyors and any statutory bodies is annotated in the MDR and is processed as such
Promote document flow processes ensuring traceability of documentation
Implement monthly review & quarterly baseline review of package master document registers against the contractual delivery plans.
Ensure traceability of documentation by facilitate and ensure a controlled document review process
Ensure readiness of as-built packages
Support the quality team in their delivery of project quality standards and liaise with quality manager where sub-standard and non-conformances are identified within documentation and ensure close out of issue.
Act as the PIM ambassador to the project, ensuring that project personnel are aware of changes to any PIM policies and procedures and providing guidance and support on issues relating to document control and information management issues.
Provide training on support on the EDMS systems used on the project.
Requirements:
English – fluent
Basic Education: Minimum document controller, preferred higher education or above in Engineering/ Technology/Applied Sciences
Special Technical Courses: IT programmes on a user level
Work life: Min. of 3-5 years as project documentation controller and/or QA/QC roles in engineering projects. Documented use and maintenance of technical archive systems
The next step
We have an exceptional team in place, and we are pleased to be able to appoint a further person to our growing business. We are aware that you may not 'tick all the boxes', but if you believe you can genuinely offer some valuable skills and experience to our business, please in the first instance contact our recruitment partner Airswift, and the account manager Amy Spink.