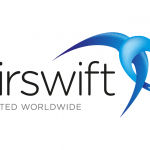 Airswift
Job description
Airswift has been tasked by one of our major oil & gas clients to seek for Site Hull Engineering Project Manager to work within their facilities located in China for 2-years contract.
The Engineering Project Manager oversees all engineering performed in the project. Since most of the engineering is performed by the shipyard, the EPM is located on site close to the engineering team of the yard.
The Engineering Project Manager reports to the Program Engineering Project Manager.
The Engineering Project Manager (EPM) has an overall responsibility of all engineering and plan approval activities executed in the site. They shall ensure that the team works on a safe, efficient and timely manner in accordance with the Contract requirements and the Company requirements as stipulated in the respective execution plans.
Job Responsibilities:
Focal point of contact with the yard for all engineering related matters.

Develop Engineering Project Organization, approve Engineering manpower mobilizations and de-mobilizations.

Ensures that the yard complies with the requirements of the Contract related to Engineering; this includes but is not limited to strict compliance with the Vessel Outline Specification (ref.) and integrity of the design with respect to company IFD documents (ref.).

Approve & endorse shipyard Master Document List (MDL) and approval workflows.

Approve engineering documents and comments sheets produced on the project.

Review and approve all Vendor Data transmitted by the shipyard for equipment and materials purchased by them.

Advise the Delivery Manager of Technical Requirements of the Project.

Liaise with other PMT members and maintain close cooperation with them.

Prepare and maintain the Engineering Execution Plan.

Define all tasks and activities related to Engineering and Plan Approval to be performed in the Project.

Manage all engineering work performed by the Site team (i.e., project control, resource control, engineering schedule control and the limited- engineering deliverables related to telecoms).

Ensure that the project team is fully aware with the Technical Requirements of the Contract, applicable Codes and Standards, any National Laws or Regulations, and applicable Classification Society Rules.

Ensure that engineering team gives full consideration to safety and HSE aspect of the Project.

Provide input to (monthly) reporting as per Project requirements.

Ensure that man hours expended on the Project are accurately recorded and reported against budgeted hours.

Ensure regular internal engineering progress meetings are held and duly minuted.

Ensure that regular Design Reviews, IDC and Interface Checks are performed with appropriate attendees.

Manage Engineering Management of Change (MOC) process.

Ensure that all engineering staff on the project work according to applicable GEMS.

Ensure all engineering files are archived, including electronic files.

Ensure NEO is properly populated by shipyard engineering documents and vendor data respectively.

Responsible for developing good team spirit and working culture both within the team and with external stakeholders.
Required Skills:
A minimum of 15 years' experience in Offshore oil and gas projects with FPSO projects experience preferred.

Relevant engineering degree from a technical college or equivalent.

Must be familiar and have working knowledge of International related Codes, Standards, and Regulations

Having a good level of English proficiency.

We regret that only shortlisted candidates will be notified.