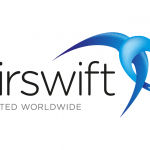 Airswift
Job description
We are seeking a SLP Engineer – Human Factors Specialist to work in Schiedam, NL on a 1-year (with possible extension) contract!
RESPONSIBILITIES
Develop safety and loss prevention deliverables and studies, ensuring that they are technically correct, issued on schedule, communicated & documented property. Such deliverables may include safety concept and basis of design; fire protection basis of design; hazardous area classification schedule and layouts; escape route drawings; loose fire fighting equipment; hydraulic firewater calculations; Quantitative Risk Assessment (QRA); Fire & Explosion risk analysis (FERA); Escape, Evacuation and Rescue Analysis (EERA); smoke, toxic gas and hydrocarbon gas dispersion; etc.

Identifying opportunities for the continuous improvement of the management of major hazards (by reducing likelihood and potential consequences of fires and explosions.
MAIN TASKS
To support the preparation, review, and development of safety engineering documentation in accordance with the Group Technical Standards to ensure safety in the design of oil and gas facilities.

To support the development of risk management, ensuring that all design aspects are justified and the risks reduced to as low as reasonably practicable (ALARP).

To identify and write specifications for the loss prevention aspects applicable to the Company's products.

To use appropriate software for analyses, calculations and design aids (e.g. PHAST).

To design the fire and gas detection-, fire fighting- and safety systems on a FPSO and/or turret including specification of the major equipment.

Perform detailed design of all loss prevention systems for FPSO and/or turret including the preparation of equipment specifications; fire fighting P&ID's; input to the cause and effect diagrams; hazardous area zoning layouts; safety plans and calculations.

Participate in HAZOP, design reviews and other safety reviews.

To monitor and review internal drawings, specifications and documentation related to loss prevention systems and related matters.

To perform safety and risk engineering in conformance with all applicable and relevant legislation, standards and codes.

To answer queries arising from clients, contractors, site supervisors or internal company departments on the hazard management aspects of the Company's products.

To prepare formal responses to comments from clients and classification societies on drawings and specifications.

To attend and contribute to internal Company/departmental/project meetings where safety systems and equipment are discussed.

To perform identification and justification of environmental requirements in design

To review and / or apply Human Factors Engineering criteria in design
JOB REQUIREMENTS 
Know-how, Problem Solving skills, Accountability and Competencies aligned with Grade and Job Level

Bachelor or Master Degree Level qualified in a relevant subject of study i.e. Fire Engineering, Fire Risk Engineering; Safety, Risk and Reliability Engineering; or an engineering background with a proven track record in Safety Engineering.

More than 2 years relevant experience knowledge of the Oil and Gas industry

Fluent in English (spoken and written)
If you believe this role is for you, please apply here and email your CV to beatriz.camargo@airswift.com