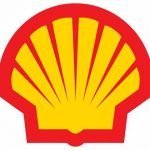 Shell
Company description 
As a global energy company operating in a challenging world, we set high standards of performance and ethical behaviors. We are judged by how we act and how we live up to our core values of honesty, integrity, and respect for people. Our Business Principles are based on these. They promote trust, openness, teamwork, and professionalism, as well as pride in what we do and how we conduct business.
Building on our core values, we aspire to sustain a diverse and inclusive culture where everyone feels respected and valued, from our employees to our customers and partners. A diverse workforce and an inclusive work environment are vital to our success, leading to greater innovation and better energy solutions.
An innovative place to work
There's never been a more exciting time to work at Shell. Everyone here is helping solve one of the biggest challenges facing the world today: bringing the benefits of energy to everyone on the planet, whilst managing the risks of climate change.
Join us and you'll add your talent and imagination to a business with the power to shape the future – whether by investing in renewables, exploring new ways to store energy or developing technology that helps the world to use energy more efficiently.
A rewarding place to work
Combine our creative, collaborative environment and global operations with an impressive range of benefits and joining Shell becomes an inspired career choice.
We're huge advocates for career development. We'll encourage you to try new roles and experience new settings. By pushing people to reach their potential, we frequently help them find skills they never knew they had, or make career moves they never thought possible.
The world is changing fast, and Shell is changing, too – not only to keep up with the external pace, but also to anticipate and shape a different future. The new integrated Corporate Relations function will deliver value by supporting our strategy and sectoral approach and improving policy and advocacy outcomes. We will bring the outside in and secure and drive Shell's reputation and values. Drawing on a strong base of professional excellence, we aspire to be best-in-class at achieving integrated outcomes through effective engagement and communication with external and internal stakeholders.
Where you fit in
Brazil is a critical country for Royal Dutch Shell. With a diverse portfolio ranging from pre-salt deep water plays to biofuels and nature-based solutions, integrated gas and new energies, the country is both a significant cash flow engine and a heartland for the energy transition. It is also a young and vibrant democracy, with a polarized political landscape and a volatile playing field for international energy companies such as Shell.
The reputation challenges here are as rich as they are complex, and the new Corporate Relations team will need to provide fully integrated support for business growth, leveraging a multidisciplinary approach including a plethora of channels and platforms to engage with a myriad of stakeholders that are relevant for Shell in Brazil – from fishing community leaders to high level regulators and political players, Corporate Relations Brazil will be a team focused on upholding Shell's reputation and social license to operate in Brazil – and building pathways for growth through and for our Brand. Reporting to the Corporate Communications manager, this role supports the implementation of mandatory and voluntary Social Performance programs in country to protect Shell's license to operate and position the company as a partner of choice for Brazilian society.
Social Performance Advisor
What's the role?
The Social Performance Advisor supports the SP (Social Performance) Lead in delivering mandatory and voluntary social performance programs, also assisting in managing our CLO (Community Liaison Officer), activity in country.  Duties include:
Ensuring social performance delivery for Shell operated assets and community relations.

Supporting SP lead in managing CLO (Community Liaison Officer), contracts in country, including for NBDs (New Business Developments).

Managing of grievance mechanisms for fence line communities and communities in influence of our operated assets, also serving as a Shell focal point for those communities as relevant.

Working closely with HSSE and Public & Regulatory affairs peers to assess and mitigate community related NTRs (Non-Technical Risks).

Assisting SP Lead in managing relations with IBAMA and subnational regulatory bodies as part of our socioenvironmental licensing prerequisites (working closely with HSSE and Public & Regulatory Affairs Teams).
Requirements
What we need from you –
Must have legal authorization to work in the Brazil on a full-time basis for anyone other than current employer

Candidate must have minimum of five (5) years working experience in any work-related field

Bachelor's Degree is required in any related field

Learner mindset about the diverse portfolio of Shell businesses in country – and their potential social, economic and environmental impacts.

Experience in Social Performance and Community liaison.

Ability to work under pressure and mediate conflicting parties to find satisfactory solutions.

Solid verbal and written communications, ability to represent the business externally, including interactions with partners and regulators (i.e. IBAMA).

Ability to influence and challenge up the chain of command, including in crisis scenarios.

Knowledgeable in managing sort of related program

Must be fluent in Portuguese language