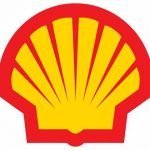 Shell
Shell began operations in India more than 80 years ago. At Shell India, we invest in our people through our industry-leading development programme, which sees our employees thrive and gain access to experts on a local and global level. Shell is one of the most diversified international energy company in India with over 9500 employees and presence across upstream, integrated gas, downstream, renewable energy, and deep capabilities in R&D, digitalization, and business operations. With a retail presence across six states – Karnataka, Tamil Nadu, Telangana, Maharashtra, Gujarat, and Assam Shell is expanding its network of fuel stations across the country. It has the entire Lubricants end-to-end value chain in India, from conceptualization and development to production and distribution. Serving 50000 consumers through a robust network of 200+ distributors across B2C and B2B lines of Sales. This includes a world class lubricant oil blending plant that manages a large supply chain through a network of 4 Regional Distribution Centers and 8 warehouses. The company also fully owns and operates an LNG re-gasification terminal at Hazira. With a focus on digitization and future ready sustainable solutions, the company is nurturing a vibrant ecosystem in India to accelerate energy innovations with Shell E4 for start-ups, Shell Eco-marathon and investments in new energy companies like Husk Power, d.light, Orb Energy and Cleantech Solar. Shell also remains committed to making positive contributions to the communities in which it operates through programmes like NXplorers, Access to Energy and Road Safety across India. Follow @shell_India@makethefuture@shell_ecomar to know how it is redefining the energy space.
If you are passionate about improving Shell's performance and behaviour in local communities, this could be your chance to lead how Shell manages its social impacts and across all classes of business in India.
Where you fit in
The overall objective of Social Performance (SP) is to create a positive presence and legacy in the communities in which we operate. We aim to be a good neighbour wherever we work, by contributing to the well-being of communities. We work closely with them to manage the social impacts of our business activities, address any concerns about our operations, and enhance the benefits that we are able to bring.
This role offers deep expertise and delivery of high-quality fit for purpose Social Performance Management and Social Investment strategy and support on impactful implementation, which enable business outcomes and maintain social licence to operate in India.
What's the role?
As Social Performance Advisor, you are responsible in driving SP delivery for current business activities and new opportunities. You will support SP assurance in India including adhering to information management and data privacy guidelines.
You are also expected to Interface with internal and external stakeholders including external community leaders, along with Identifying emerging trends on SP in the country.
Your further responsibilities include:
Work closely with internal stakeholders and cross-functional teams helping to apply and implement SP excellence aimed at improving operational capabilities.
Ensure that there is broad awareness of the internal Shell SP standards.
Develop and implement Corporate Social Responsibility (CSR) programs, covering national and local geography, effective budget reporting and meeting Government's CSR compliance.
Ensure application of KPIs, reporting requirements, and excellent Monitoring and Evaluation.
What we need from you?
When it comes to enhancing Shell capabilities to manage social performance, it's your ability to link strategic objectives with pragmatic solutions that will make the difference. Beyond that, we'd like to see the following on your CV:
A minimum of 5 years' experience, with demonstrable skills in the SP Core competencies, including community engagement, social sensing, social impact management, social investment (CSR).
Experience in managing CSR programs, aligned to regulatory (CSR Act) requirements and reporting.
Experience with SP in business operations and projects, including working with senior business leaders and integrating SP into business decisions.
Knowledge of and experience with applying international standards such as the International Finance Corporation (IFC) standards.
Demonstrate an external focus. Ability to maintain active networks of relationships partnerships with local and national (e.g., government agencies, civil society organizations, non-profits, NGOs, multilateral institutions, as appropriate).
Excellent collaboration skills and ability to work through and influence others to effect change.
COMPANY DESCRIPTION
Shell is a global energy company where we work towards powering progress through more and cleaner energy solutions. We use advanced technologies and take an innovative approach to help build a sustainable energy future. In India Shell has its businesses footprint in Information Technology, Projects & Technology, Finance Operations, Integrated Gas, Downstream & Upstream spread across more than 7 main locations.
An innovative place to work
Join us and you'll be adding your talent and imagination to a business with the ambition to shape the future – whether by investing in renewables, exploring new ways to store energy or developing technology that helps the world to use energy more efficiently, everyone at Shell does their part.
An inclusive place to work
To power progress together, we need to attract and develop the brightest minds and make sure every voice is heard. Here are just some of the ways we are nurturing an inclusive environment – one where you can express your ideas, extend your skills and reach your potential…
We are creating a space where people with disabilities can excel through transparent recruitment process, workplace adjustments and ongoing support in their roles. Feel free to let us know about your circumstances when you apply, and we'll take it from there. We are striving to be a pioneer of an inclusive and diverse workplace, promoting equality for employees regardless of sexual orientation or gender identity. We consider ourselves a flexible employer and want to support you finding the right balance. We encourage you to discuss this with us in your application.
A rewarding place to work
As an equal opportunity employer, combining our ideas through a creative, collaborative environment and global operations – we have developed and will continue to nurture a unique workplace with an impressive range of benefits to ensure that joining Shell is an inspired and rewarding career choice for everyone.