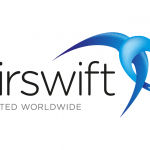 Airswift
Job description
Airswift has been tasked by one of our key accounts to source a Solar Project Manager to join their team on a 12-month contract in Upstate New York.
ABOUT THE POSITION
Our client has a growing renewable pipeline, and we are looking to add as an essential member to the team. The Project Manager will be responsible for managing all activities required to deliver successful behind-the-meter / (distributed generation) scale solar (PV) design-build projects.
You must be eligible to work in the US independent of company sponsorship.
• Develop, coordinate and manage project design, budgeting and scheduling, pre-qualification, management of contractors, subcontractors and equipment vendors, maintaining close contact with the various stakeholders and deliverables.
• Manage phases of the project including pre-construction development, engineering, construction management, commissioning and performance testing including collaboration with engineering, contracts, development and project management teams in constructing and conducting optimization and value engineering of renewable projects.
• Conduct constructability reviews; supervise and review cost estimating and purchasing functions; manage field-related project planning, scheduling and quality control; coordinate field construction project management in cooperation with the construction management personnel; direct construction contract administration and risk management activities; and manage budgets, schedules, invoicing and other contract requirements.
• Perform reporting functions including weekly reports to senior management.
EDUCATION:
• bachelor's degree in engineering (i.e., civil, structural, mechanical or electrical or similar technical degree) required
• P.E. license or E.I.T. a plus
• PMP certification a plus
EXPERIENCE:
• 5+ years of experience as a project manager, field engineer or project engineer preferred.
• Experience as a project manager with responsibility for management of project budget, schedule, engineering performance, construction performance, commissioning performance, quality performance and safety performance required.
• Solar or wind project management, field engineering or construction management experience preferred. At least 1 year of field construction experience (experience as construction manager / site manager / field engineer / field project control engineer) a plus.
• At least 1 year of engineering management of project teams preferred.
• Demonstrated experience in safety focused work environment required.
JOB SKILLS:
• Engineering management, construction management, project cost controls, project scheduling and project management skills
• Strong contract administration and construction risk management skills
• Strong demonstrated experience in management of change and cost control of capital projects
• Strong leadership, written and oral communication, and interpersonal skills
• An ability to represent the company with integrity and professionalism
• An ability to work independently and as part of a team
• Strong computer skills including Excel, MS Project / Primarvera and Word
• Familiarity with OSHA guidelines and reporting requirements; OSHA-10 or higher is preferred
• Must have a valid driver's license
• Up to 75% travel in the first year and up to 25% for subsequent years.
We offer a very competitive salary with annual target bonus, 401k plan with company match, comprehensive benefit package, generous time off policy, matching Employee Stock Purchase Plan, excellent Tuition Aid Program and a collaborative working environment in a growing organization.