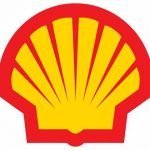 Shell
What is the role?
The Solutions Development group is an integral part of Shell's Global Renewables & Energy Solutions strategic theme. The Solutions Development's purpose is to empower customers to lead cleaner, more productive, affordable, and more convenient lives by providing market-leading energy solutions. Our team positions Shell to capture value created by the increasingly distributed nature of the electricity grid and the emergence of cost-competitive distributed and digital technologies.
Solutions Development is responsible for developing, delivering, and continuously improving a portfolio of new products, services, and business models in the Energy Solutions space aiming to meet the current and future needs of commercial, industrial, and institutional customers. Solutions Development plays an end-to-end role in the development of Energy Solutions and deploys, aggregates, and monetizes distributed energy resources (DERs). Its fully-wrapped DER solutions and facility analytics offering enable load flexibility, lower energy costs, resilient power, and sustainable electricity supply including:
Building load management

Automated demand response

Energy efficiency

Solar and energy storage

Emissions analytics and site decarbonization strategies
The Project Developer will play an integral role in the commercialization and delivery of onsite solutions for third-party customers.  He/she will be expected to be knowledgeable of the solutions Shell offers and work with sales engineers to design the project that meets the customer's needs, lead commercial negotiations with the counterparty and internal governance approvals. The projects will be handed over to a Project Manager to oversee delivery.
This role will report to the Solutions Development and Delivery Manager.
Responsibilities:
Develop onsite renewable solution project opportunities for 3rd party customers from origination through GIP/customer approval

Support Shell's assets to deploy solar, storage, and microgrid-controls technologies based on existing business and deployment models

Work with Sales Engineers and Product Managers to develop high quality proposals for energy solutions deployments within key customer accounts

Manage activities required to mature and de-risk the opportunity including permitting, interconnection, grant incentives application, feasibility assessments etc.

Coordinate with Legal, Finance and other relevant business stakeholders to develop project economic models and negotiate contract terms with customers

Work with Supply Chain and Solutions Project Managers to develop contracting plans with delivery and technology partners

Willing to travel as necessary to attend customer site visits and contractor engagements.

Engages Shell Energy, Marketing and Product Managers to leverage customer collateral and sales aids supporting product marketing within target customer segments (e.g. power point presentations, workshops, webinars)

Follows fit for purpose sales and operation practices supporting rapid customer adoption, regularly engages with sales and operations team through implementation.
What we need from you
Must have legal authorization to work in the US on a full-time basis for anyone other than current employer.

Bachelor's degree is required, and MBA preferred.

Minimum of 7 years of related experience.

At least 5 years of experience with solar, energy storage, and microgrid

A track record of supporting the execution of commercial agreements with product vendors and industry partners.

A working technical understanding of the range of the relevant technologies within the solar, energy storage, and microgrid controls category.

Cross-business collaboration experience.  Demonstrated prior work with multiple disciplines is preferred (technical, commercial, financial, legal, regulatory, external affairs)

Knowledge of relevant tax and regulatory considerations applicable to the solar and storage industry including investment tax credits and State incentives.

Familiarity with the power markets in the US, the roles of various market players and an understanding of how incentives or tariff structures affect the viability of offerings.

Comfortable working for a dynamic organization with a fast-growing customer base with diverse needs
Shell is a global group of energy and petrochemical companies with about 84,000 employees across more than 70 countries. We aim to meet the world's growing need for more and cleaner energy solutions in ways that are economically, environmentally and socially responsible.  We have expertise in exploration, production, refining and marketing of oil and natural gas, and the manufacturing and marketing of chemicals.
As a global energy company operating in a challenging world, we set high standards of performance and ethical behaviors. We are judged by how we act and how we live up to our core values of honesty, integrity and respect for people. Our Business Principles are based on these. They promote trust, openness, teamwork and professionalism, as well as pride in what we do and how we conduct business.
Building on our core values, we aspire to sustain a diverse and inclusive culture where everyone feels respected and valued, from our employees to our customers and partners. A diverse workforce and an inclusive work environment are vital to our success, leading to greater innovation and better energy solutions.
An innovative place to work
There's never been a more exciting time to work at Shell. Everyone here is helping solve one of the biggest challenges facing the world today: bringing the benefits of energy to everyone on the planet, whilst managing the risks of climate change.
Join us and you'll add your talent and imagination to a business with the power to shape the future – whether by investing in renewables, exploring new ways to store energy or developing technology that helps the world to use energy more efficiently.
An inclusive place to work
To power progress together, we need to attract and develop the brightest minds and make sure every voice is heard. Here are just some of the ways we're nurturing an inclusive environment – one where you can express your ideas, extend your skills and reach your potential…
We're creating a space where people with disabilities can excel through transparent recruitment process, workplace adjustments and ongoing support in their roles. Feel free to let us know about your circumstances when you apply, and we'll take it from there.

We're closing the gender gap – whether that's through action on equal pay or by enabling more women to reach senior roles in engineering and technology.

We're striving to be a pioneer of an inclusive and diverse workplace, promoting equality for employees regardless of sexual orientation or gender identity.

We consider ourselves a flexible employer and want to support you finding the right balance. We encourage you to discuss this with us in your application.
A rewarding place to work
Combine our creative, collaborative environment and global operations with an impressive range of benefits and joining Shell becomes an inspired career choice.
We're huge advocates for career development. We'll encourage you to try new roles and experience new settings. By pushing people to reach their potential, we frequently help them find skills they never knew they had, or make career moves they never thought possible.