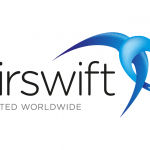 Airswift
Job description
SOURCING MANAGER
Location: Gentofte, Denmark
Contract: This contract is initially 2 months, beginning November 2021 (with potential further 3 month extension)
Recruitment Partner: Airswift             
Account Manager: Ryan Kirkpatrick
Keywords: Sourcing, Procurement, Tender, Contracts, FIDIC, Yellow Book, Stakeholder Management, WTG, Wind, Wind Turbine, Offshore, Energy, Renewables, Wind Farm
Our business:
We are a truly global leader on climate action and renewable energy. We develop, construct, and operate offshore and onshore wind farms, solar farms, energy storage facilities, and bioenergy plants and rank as the world's most sustainable energy company. We have partnered with Airswift to support our hiring plans and are proud to expand our team to include the appointment of a Sourcing Manager in Denmark.
Role:
We are looking for a skilled Sourcing Manager, who will support the Senior Sourcing Manager for two ongoing sourcing processes for foundation installation for two US offshore wind projects.
Tasks:
Support Senior Sourcing Manager with a.o.:
Updating tender/contract documents
Communication and document handling in Procurement Portal (Jaggaer)
Document handling in document control system, Doreco.
Requirements:
Past experience with Yellow FIDIC
Sourcing experience from (offshore wind) construction projects
Solid MS Office skills
Team worker and have good stakeholder management skills
Have a systematic approach to tasks and a proactive mindset
The next step
We have an exceptional team in place, and we are pleased to be able to appoint a further person to our growing business. We are aware that you may not 'tick all the boxes', but if you believe you can genuinely offer some valuable skills and experience to our business, please in the first instance contact our recruitment partner Airswift, and the account manager Ryan Kirkpatrick.