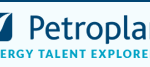 KEY OBJECTIVES
To execute all contracts and procurement related activities to ensure continuous and uninterrupted operations while complying with COMPANY's Regulation, SSHE guidelines and PETRONAS' Procurement Standard.
PRINCIPAL ACCOUNTABILITIES
To execute requirements by end-user in the most effective way.
To ensure that all activities carried out are in line with COMPANY'S Regulation and PETRONAS' Procurement Standard.
To continuously improve the internal procurement process where possible and highlight potential risk and exposure to the COMPANY.
To educate other sections of the COMPANY with regards to best practices and achieving full cost recovery.
To participate in procurement related initiatives by PETRONAS and submit required reports by Group Procurement.
QUALIFICATIONS AND EXPERIENCE
Bachelor's degree
Professional certificate by accredited Bodies/ Associations is an advantage but not necessary.
Minimum of 5 years' experience in Oil & Gas
Minimum of 3 years relevant working experience with an E&P operator or contractor in Malaysia.
Excellent communication and presentation skills
Demonstrate high level of interpersonal skills and integrity
Ability to work independently with minimal supervision
Proficiency in SAP is an advantage but not necessary
Additional Desirable Qualifications:
Exposure to the latest PETRONAS Procurement Standard revision and implementation of the manual with hands-on experience of all forms of procurement process in the last 3 years
Direct involvement with Group Procurement PETRONAS
About Petroplan
Petroplan is the trusted, specialist global Talent Solutions partner of choice for employers and professionals in the Energy sector. Since 1976, Petroplan has been here to help people like you make the most of the opportunities available and find the best fit for you as an individual.
Over 10,000 placements in more than 55 countries for over 550 clients across 65 disciplines.
In an industry where skilled and experienced professionals are increasingly sought after resource, we appreciate the true value of what you have to offer. What's more, we understand that different things are important to different people in today's world of work – it's about making exactly the right connections for you as an individual.
Our reputation for contractor and candidate care, understanding what makes you tick, and finding you the best match is second-to-none. We understand the industry inside-out and seek to understand YOU and your motivations in the same way. We take the time to evaluate your individual strengths, understand the most important things to you, and establish exactly what you're looking for from your next role.