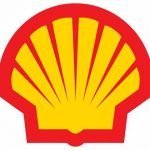 Shell
This role is required to perform activities relating to Corporate Tax computation and Transfer Pricing (TP) and includes the following tasks:
Deliver accurate and timely tax accounting, reporting and compliance activities for various tax jurisdictions [Countries] including ◦ Quarterly calculation, recording and reporting of tax provisions, commentaries and effective tax rate reconciliation ◦ Annual preparation of draft returns and calculation of liabilities ◦ Payment estimate calculations and processing tax payment.

Gathers data, analyses and reports findings. Gathers data using existing formats and will suggest changes to these formats. Resolves disputes and acts as an SME, first escalation level.

Co-ordinates with the external auditors for completion and filing of 3CEB report

/ Tax audit report and statutory reports relating to Direct Taxes

Gathers the data required for TP assessments

/

Corporate assessments upfront

and supports the tax advisor in providing the data required for assessments and audits relating to TP.

Performs reconciliation of the data reported with the accounting records, as required for the TP Compliances

and other corporate tax compliances

C

onducts analyses to solve repetitive or patterned information and data queries/problems.

Works within a variety of well-defined procedures and practices. Supervised on progress and results; informs management about analysis outcomes. Works autonomously within this scope, with regular steer required e.g. on project scope and prioritization.

M

ay coach less experienced colleagues.

Supports stakeholders in understanding analyses / outcomes and using them on topic related to own areas of expertise. Interaction with others demands influencing and persuasion in a tactful manner to explain and advise on performed analyses of information.

Job holder identifies shortcomings in current processes, systems and procedures within the assigned unit and suggests improvements. Analyses, proposes and (where possible) implements alternatives.