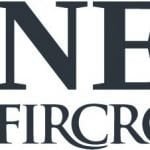 NES Fircroft
Job Description
NES Fircroft jest firmą rekrutacyjną specjalizującą się w stanowiskach technicznych. 500 doświadczonych rekruterów NES wspiera Kandydatów i firmy w 28 krajach, z 45 biur w branżach: Energetyka, Budownictwo i Nieruchomości, Nafta i Gaz, Farmacja, IT, Produkcja.
Dla Klienta, międzynarodowej firm w branży OZE, prowadzimy rekrutację na stanowisko:
Specjalista/tka ds. administracyjnych
Zakres obowiązków:
zapewnienie właściwego obiegu i archiwizacji dokumentów z procedur administracyjnych, w tym prowadzenie rejestru dokumentów
zarządzanie bazami danych, dokumentów projektowych, kontaktów
udział w organizacji i obsłudze spotkań
udział w przygotowywaniu pism, notatek, prezentacji na potrzeby pracy firmy
tłumaczenia prostych dokumentów i zapewnianie współpracy z biurem tłumaczeń
wspieranie w realizacji zadań w obszarze uzyskiwania pozwoleń, w tym współpracy z właściwymi organami administracji i instytucjami przy organizacji spotkań, seminariów, warsztatów, konferencji, szkoleń,
Wymagane kompetencje:
bardzo dobra znajomość pakietu MS Office, w tym umiejętność redagowania dokumentów, obsługa baz danych Excel i Access oraz komunikatorów Teams i Zoom, prowadzenie korespondencji seryjnej, wykonywanie prezentacji w PowerPoint
biegła znajomość języka angielskiego w mowie i w piśmie (warunek konieczny, weryfikowany podczas rozmowy kwalifikacyjnej)
mile widziane: biegła znajomość języka hiszpańskiego w mowie i w piśmie 
doświadczenie zawodowe na podobnych stanowiskach
samodzielność oraz bardzo dobra organizacja pracy
rzetelność, schludność i odpowiedzialność
wysoka kultura osobista
wykształcenie średnie lub wyższe
umiejętność obsługi urządzeń biurowych
Klient oferuje:
pracę w ambitnym zespole, realizującym wyjątkowe projekty w międzynarodowym środowisku, w nowoczesnej, dynamicznej firmie
stabilność warunków pracy
zatrudnienie w oparciu o umowę o pracę na pełen etat
biuro zlokalizowane w Centrum Warszawy
With over 90 years' combined experience, NES Fircroft (NES) is proud to be the world's leading engineering staffing provider spanning the Oil & Gas, Power & Renewables, Infrastructure, Life Sciences, Mining, Automotive and Chemicals sectors worldwide.With more than 100 offices in 45 countries, we are able to provide our clients with the engineering and technical expertise they need, wherever and whenever it is needed. We offer contractors far more than a traditional recruitment service, supporting with everything from securing visas and work permits, to providing market-leading benefits packages and accommodation, ensuring they are safely and compliantly able to support our clients.