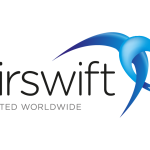 SPS HSE Lead
 
Airswift is now recruiting for a Subsea Production System HSE Lead who will work in Leeds (UK) or Norway for a 12 months renewable contract on the Cameia project for E&P Company. 
Context
Development studies for Blocks 20 & 21 are performed by the GPI, which is a multi-disciplinary and dedicated structure, acting on behalf of the Affiliate (TEPA) in accordance with HQ processes in terms of methodology and governance. This choice is justified by project context, field complexity and the overall project schedule (Fast-track project). SPS package team is located in Paris and is planned to be relocated to the SPS Contractor's engineering offices following FID (location to be confirmed) presently anticipated to occur Q4 2023.
Rythm:
Service Location: RESIDENTIAL:
5 days per week in SPS Contractor's office (UK or Norway)
Period Start date: 01/10/2023 Duration: 1 year
Tasks to be performed
• Demonstrate an exemplary behavior with regards to HSE management and compliance;
• Develop and maintain a sound knowledge of Company's HSE referential (One-MAESTRO) and HSE-related lessons learnt from similar Projects for the benefit of this Project;
• Promote a high standard of HSE leadership and culture;
• Roll-out HSE awareness events and initiatives, support proactively the Package team in their activities for all HSE aspects;
• Assist the Package Manager regarding HSE matters; prepare and participate to Workshops & Committees;
• Support the conducting of joint HSE tours and the follow-up of findings;
• Assist the Project engineering and management teams in the Risk Management process; review the studied design from HSE point of view in compliance with the contractual terms and planning;
• Ensure full implementation of mitigative measures on design and all design changes are subjected to appropriate HSE reviews and approvals;
• Provide specialist advice, supports, engineering and technical assistance to the SPS Package Manager on HSE matters, with initiation, execution and supervision of internal and external HSE studies and documentation;
• Conduct pre-fabrication surveys, identify HSE criticalities and environmental sensitive areas and design mitigation measures;
• Support the Package Manager in conducting the HSE Readiness Reviews prior to mobilization on worksites;
• Ensure the necessary HSE operational risk analyses prior to the execution of operations/tasks are scheduled; take part in/assist the fabrication teams in their conducting and in any needed coordination;
• Ensure the implementation of the Health Management System;
• Ensure the implementation of the environmental and societal requirements;
• Ensure correct development, management and improvement of Project HSE Management System on each worksite throughout all phases of the package; approve all Contractor's required HSE deliverables;
• Ensure the Contractor and its Subcontractors carry out all design and construction activities in strict accordance with the Company's HSE requirements, Contractor's Project HSE documentation, applicable legislation, and International standards and regulations;
• Ensure the identification of all needs for HSE training and their quantitative and qualitative delivery;
• Identify properly potential emergency scenarios; develop emergency preparedness, response plans and MEDEVAC plans;
• Ensure HSE events are reported and investigated as required; support the accident / incident investigation process on all worksites;
• Ensure HSE lessons learnt are cascaded; propose HSE alerts, return of experience and good practices;
• Ensure the implementation of the Project HSE Management System is controlled at Contractor's proposed worksites by conducting regular HSE audits through HSE inspections, self-assessments and audits; contribute to their conducting;
• Ensure an adequate HSE performance monitoring, analysis and reporting towards the Contractor's organization and the Company;
• Ensure HSE actions are prioritized according to the risk level and regularly reviewed with the GPI team for performance improvement;
• Ensure adequate and timely reporting to the Package Manager and the Project HSE Manager (progress, KPI, dashboards, reports);
• Facilitate periodical HSE reviews and the HSE close-out report. Management:
• Ensure that sufficient resources are allocated to comply with the various HSE requirements;
• Coordinate the activities of all HSE personnel; ensure they perform their activities as an integrated team and understand their respective roles and responsibilities;
• Ensure that the package team complies with mandatory HSE trainings;
• Identify early arising issues related to HSE, anticipate related risks and proactively prepare and implement mitigations plans in coordination with the Package Manager and the Project HSE Manager;
• Coordinate with the Project HSE Manager all matters having an interface with other packages, the Affiliate and any other stakeholder;
• Provide internal reporting related to contract activities according to Company Group rules. Deliverables
• Define, develop and maintain the HSE Management System of the SPS package to ensure a safe and environmental-friendly Project execution;
• Develop a strong HSE culture within the team;
• Drive the Package team, the Contractor and its Subcontractors towards high level HSE performances.
Technical Requirements
• Confirmed Engineer, or equivalent, with advanced expertise in Oil & Gas projects in Project Management or Operations;
• Strong team spirit, field proven coordination and communication expertise
• The service demand a capability to work in a transverse mode;
• Problem solving mindset