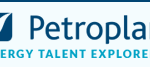 Petroplan
POSITION SUMMARY:
The individual in this role must be a Senior BI Developer professional who can help expand and maintain the reach of our reporting platform solution. The position requires a broad range of skills and the ability to wear many different hats including leading business-facing interactions; developing business, technical, and data expertise around the company's systems; designing and developing end-to-end business intelligence solution components; and maintaining the solution in production environment.
ESSENTIAL JOB RESPONSIBILITIES:
Hands-on experience on design, development and execution of Extract, Transform and Load (ETL) & Report Development processes
Implementation of enterprise BI, analytics and performance management solutions in a complex enterprise environment.
Collaborate with business and technology leaders to identify key business requirements to enable enterprise BI/Performance Management strategy.
Responsible for designing, configuring and deploying BI/Performance Management application user functionality using the Microsoft SQL Server BI technology stack.
Responsible for data architecture and data integration with dimensional data modeling, data sourcing / mapping, and data flow within the implemented solution.
Partner with business team members and document requirement specifications and determine necessary ETL & Reporting solutions
Conduct project planning and work estimates.
Responsible for operational monitoring, maintenance, and troubleshooting for the Microsoft SQL Server BI platform.
Define and ensure adherence to architecture standards, reference models, clean coding standards and processes.
Provide technical direction and work with 3rd party vendors to define and deliver BI applications.
KNOWLEDGE, EXPERIENCE AND SKILLS:
Bachelor's degree from an accredited program in computer science, information technology, or other related field or equivalent experience required.
Possess proficient analytical, problem solving and decision-making skills.
Proficient ability to communicate effectively with others using written and spoken English.
Ability to work cooperatively and collaboratively with others; conducts working relationships in a manner acceptable to others and to the organization.
Possess a capacity and passion for cross-functional learning, experimentation, and innovation.
Experienced in working across functions and work groups as needed so the company and department can achieve or exceeds its overall business objectives.
Experience with Financial Data Preferred
7-10 Years of relevant experience in planning and delivering enterprise wide Reporting (preferably SSRS) and data warehouse solutions using proven delivery methodology, frameworks and best practices.
7 years competency with Microsoft BI technology stack.
Expert knowledge with multiple successful implementations of Microsoft BI solution.
Working knowledge and experiences in data design / dimensional data modeling.
Working knowledge and experiences in SSIS, SSRS, SSAS and SQL Server development tools.
Working knowledge Power BI is a plus
Customer service focused and ability to work effectively within multiple levels of the organization.
Strong understanding of SDLC and Agile methodologies
Ability to work independently with little or no supervision.
Handle a dynamic work environment with competing priorities.
About Petroplan
Petroplan is the trusted, specialist global Talent Solutions partner of choice for employers and professionals in the Energy sector. Since 1976, Petroplan has been here to help people like you make the most of the opportunities available and find the best fit for you as an individual.
Over 10,000 placements in more than 55 countries for over 550 clients across 65 disciplines.
In an industry where skilled and experienced professionals are increasingly sought after resource, we appreciate the true value of what you have to offer. What's more, we understand that different things are important to different people in today's world of work – it's about making exactly the right connections for you as an individual.
Our reputation for contractor and candidate care, understanding what makes you tick, and finding you the best match is second-to-none. We understand the industry inside-out and seek to understand YOU and your motivations in the same way. We take the time to evaluate your individual strengths, understand the most important things to you, and establish exactly what you're looking for from your next role.