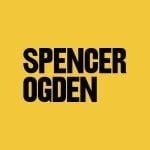 Spencer Ogden
A small, Chicago-based engineering firm is seeking a Senior Civil Engineer / Transportation Manager to lead their Phase I and II transportation engineering design projects. The Transportation Manager will oversee a group of senior civil engineers, mid-level designers, and drafters to accomplish a wide range of projects including roadways, traffic engineering, sewer, utilities, and site work.
This role is HYBRID, meaning you must work out of the downtown Chicago office minimum 2 days per week.
The ideal candidate will be self-motivated and self-directed with a background in roadway design and project management. The selected candidate will work closely with firm ownership and participate in business development/sales activities to grow their department.
Engineering Management Responsibilities:
Planning, scoping, man-hour estimation, and contract negotiations
Set project schedules, tasks, and milestones
Monitor project budgets
Coordinate with PMs and assign staffing to complete project requirements
Verify project documentation and correspondence is maintained
Apply QAQC protocols for timely reviews to ensure accuracy and quality of work
Represent firm with client coordination
Design Responsibilities:
Provide either lead design, design support, or design review where appropriate for PS&E
Ensure design compliance with standards, codes, and acceptable engineering practices
Project close-out and construction phase services where applicable
Operations Responsibilities:
Identify training needs and develop programs for all level of staff
Perform annual evaluations of direct reporting staff
Attend interviews of technical candidates
Business Development Responsibilities:
Participate in RFQ review and Go/No-Go proposal deliberations
Provide written technical input for statements of interest
Direct outreach to industry colleagues for various sales and marketing promotion
Attend networking events with clients and/or industry associations within Illinois
Minimum Qualifications:
Bachelor of Science in Civil Engineering (ABET accredited)
PE License in the state of Illinois
15+ years of transportation design experience (roadway geometrics, cross sections, drainage design, traffic studies, signal design)
Illinois based transportation experience with IDOT, Tollway & CDOT
Familiarity with MicroStation, Geopak and PowerGeopak
Strong verbal and written communication skills
Strong organizational skills, strict attention to detail, and readiness to learn
Ability to work independently in a fast-paced environment while managing multiple priorities and deadlines
Benefits:
The benefits program includes:
Medical, Dental, Vision insurance
BCBS of IL health wellness programs which cover gym discounts, flu shots, and biometric screenings
Partial reimbursement provided towards Co-Insurance / Deductibles.
401(k) retirement plan w/ employer match
Individual and Dependent Life Insurance
Short- and Long-Term Disability
Training and professional development courses
Generous paid time off program (PTO)
Commuter transit reimbursement program