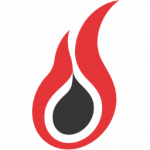 EOG Resources
<!–

–>

The qualified individual is responsible for the review, analysis, management and coordination of all EOG Gas and Oil related agreements and other responsibilities as requested for assigned regional area.
Management of all Processing, Gathering, Purchase, Sales, NAESBs and Transportation agreements to ensure compliance with each contract.
Ensure the proper approvals are collected on contracts in accordance with company policies.
Maintain and track status of contract documents.
Responsible for Gas Marketing Agreements 'GMA's' for all wells in the assigned regional areas.
Partner with customers on processing name changes and assignments.
Setup and manage all well, contract and pipeline setups, contract rates and prices within the Allegro system;
Coordinate with multiple departments to provide internal and external customers with information regarding invoicing, pricing, contractual data and other responsibilities as requested.
Account for and actualize gas volumes gathered, processed, transported for NG and NGLs;
Responsible for prices in the Allegro system for accounting close.
Resolve issues while effectively working with marketers, customers, measurement, accounting, legal, land and operations; 
Responsible for assigned regional area audits;
Attend meetings and conferences as needed.
Must be self-motivated and results oriented with minor supervision and training.  Ability to multi-task while staying focused and aligned with team, divisional and corporate goals.  Requires analytical ability and creativity in problem solving.  Requires versatility in building relationships and communications with internal and external customers.
Job Description
Job Requirements
<!–

–>

Requires minimum 3+ years of Oil and Gas experience, in Contract Administration &/or Accounting experience preferred. Proficiency in Word and Excel required.  Bachelor's degree preferred, high school diploma or GED required.  Must be able to communicate effectively and have strong interpersonal and organizational skills.

 

Position will be filled at a level commensurate with experience.

 

EOG Resources is an Equal Opportunity/Affirmative Action Employer including Vets and Disabled.