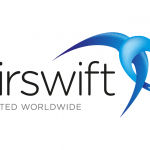 Airswift
Job description
General Responsibilities
He/she is responsible for the settlement and invoicing process and related Oil activities as well as:
Manage commodity settlements, accruals, and the monthly close process

Investigate and resolve daily operational issues (e.g. invoice pricing or volumetric differences) and coordinate with trade operations and risk to make corrections in system as needed

Verify quantity and support agree to commodity contract

Advise/mentor peers on matters involving indirect taxes

Ensure the alignment between Position Keeping System and SAP

Ensure all required internal controls are performed in compliance with SOX and Italian law 231, including assisting with annual review of accounting procedures, internal control testing and coordination with auditors and SOX Administrator

Participate in the preparation of Key Performance Indicators

Comply with all SOX requirements

Assist accounting/treasury team in forecasting  

Assist in the reconciliation and analysis of accounting P&L

Develop and maintain effective business relationships with constituent staff and management

Adhere to all organizational and professional ethical standards

Other tasks and duties as directed by the Back Office Manager

Some overtime may be required during peak work cycles
Skill Profile
Bachelor's degree in a related discipline; Accounting, Finance, or related field preferred or equivalent experience.
Ø CPA, CFE, CISA, CIA or other relevant designation is not essential but would be a plus.
Ø 5+ years previous experience and deep understanding in oil back office activities
Domestic Crude (crude pipeline) settlement experience required.
Ø Experience in the use of accounting system (e.g. SAP) and Microsoft Office as well as with commodities trading risk management (CTRM) software; Endur and ICTS are preferred.
Ø Demonstrable experience in relevant SOX controls.
Ability to effectively communicate using oral and written skills to all levels of the organization. Exhibit abilities to work within teams with different viewpoints and priorities.

Knowledge of commodity contracts is preferred.

Experience with indirect taxes is preferred.

Strong attention to detail is critical.
Communication Areas
The position will work with individuals and departments across the organization, primarily the following:
– Immediate supervisor and colleagues
Front Office Trading and Operations departments

Credit and Risk department

SOX and Operating risk department

Accounting team

Contracts team

Compliance department

Internal and External Auditors

Colleagues in Europe (ICT Support & Milan Back Office)