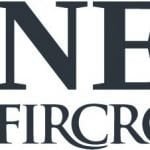 NES Fircroft
Job Description
Senior Project Manager for the REOCIT Portfolio:
The REOCIT (Real Estate Office Change IT) Portfolio is a joint IT/RE initiative to improve overall delivery management of IT Infrastructure for RE office change ventures globally (new builds, moves, restacking, decommissioning, etc) implementing. The portfolio operates as a CoE for office changes, and through driving standardization, using common processes/tools, leveraging experienced resources, and application of lessons learned, it delivers repeatable high quality IT across all projects
The REOCIT Project Manager leads single large scale projects, or multiple smaller projects, and is expected to understand and execute Shell's project methodology (predominantly Waterfall for REOCIT projects, but with an agile mindset) to successfully manage expectations for all project stakeholders in a fast-paced, unpredictable environment. This involves collaboration with many interdepartmental teams and senior IT/RE leadership, and requires a nimble approach to multiple initiatives with simultaneous delivery expectations.
The REOCIT Project Manager is responsible for the IT design and build portion of RE Office projects. The REOCIT Project Manager needs to coordinate and integrate delivery from subcontracted teams of multiple vendors to complete specific work tasks. The REOCIT Project Manager's main goal is to ensure an office IT design which meets clients standards, with timely build-out to meet customer expectations, manage timelines of specific work packages in line with the overall office project goals, and ensure overall HSSE compliance and safe delivery of projects.
– Minimum of 8 years recent experience providing hands-on IT project management (ideally on physical construction projects), matrix managing both internal staff and external vendor contract teams
– Minimum of 5 years recent experience performing Project Management for equivalent Real Estate office ventures, including designing and building out new offices, moving office locations, office connectivity, – Audio Video (AV)/collaboration design, networking, voice systems, hardware procurement and installation with aggressive delivery goals
– Very strong ability to integrate multiple suppliers and vendors towards a common objective
– Ability to working to/within non-negotiable delivery schedules (avoidance of significant $$ exposure for Real Estate lease penalties)
– Management of multiple parallel interdependencies within an office construction schedule
– Minimum of 5 years of direct experience directing and managing wired and wireless construction or project builds
– Experience in defining and implementing HSSE plans for high-risk physical works on site
– Demonstrated attention to quality construction practices and ensuring timely close out and safe delivery of the project schedule
– Demonstrated ability for risk planning and management
– Demonstrated capability for strong stakeholder management, including senior leadership
– Sourcing appropriate delivery vendors
– Strong time management and technology construction related quality and safety experience
– Exceptional composition, verbal, presentation, and interpersonal skills
– Multi-tasker with ability to successfully manage numerous projects and tasks concurrently
– Strong ability to influence IT and non-IT stakeholders towards solutions
– Integration experience with non-IT driven components including Smart sensors, CCTV and ProWatch
– Experience in coordinating user moves between offices, including the management of business change
– Solution-oriented with strong leadership skills and a passion for excellence
With over 90 years' combined experience, NES Fircroft (NES) is proud to be the world's leading engineering staffing provider spanning the Oil & Gas, Power & Renewables, Infrastructure, Life Sciences, Mining, Automotive and Chemicals sectors worldwide.With more than 100 offices in 45 countries, we are able to provide our clients with the engineering and technical expertise they need, wherever and whenever it is needed. We offer contractors far more than a traditional recruitment service, supporting with everything from securing visas and work permits, to providing market-leading benefits packages and accommodation, ensuring they are safely and compliantly able to support our clients.