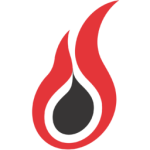 <!–

–>

Full-time Senior Property Tax Accountant Position in the Houston Office. Candidate will be assigned geographic area and will be responsible for:
Gathering of data
Preparation of required property tax returns
Filing for pollution control exemptions
Review of assessments
Negotiation of tax values with assessors and/or appraisers including administrative appeal
Reconciliation of final assessments
Processing of tax payments to taxing entities
Job Description
Job Requirements
<!–

–>

Bachelor's degree in either Finance / Accounting / Business Administration or similar field with 3 to 5 years of Texas Oil & Gas Property Tax experience. Must have knowledge of the income approach to valuation with experience in discounted cash flow calculations preferred. Mid-Stream & exemption experience a plus. Also, be proficient using advanced Excel and Database functions along with the use of Oil & Gas Production Forecasting software. Candidate must be capable of multi-tasking, be detail oriented and possess excellent communication skills/interpersonal skills. The position requires communication and effective negotiation with Assessors and Professional Appraisers. Will require interaction with various EOG Departments including Accounting, Land Administration, Field Operations, Engineering and Material Control. Some travel will be required.

 

Position will be filled at a level commensurate with experience.

EOG Resources is an Equal Opportunity/Affirmative Action Employer including Veterans and Disabled.